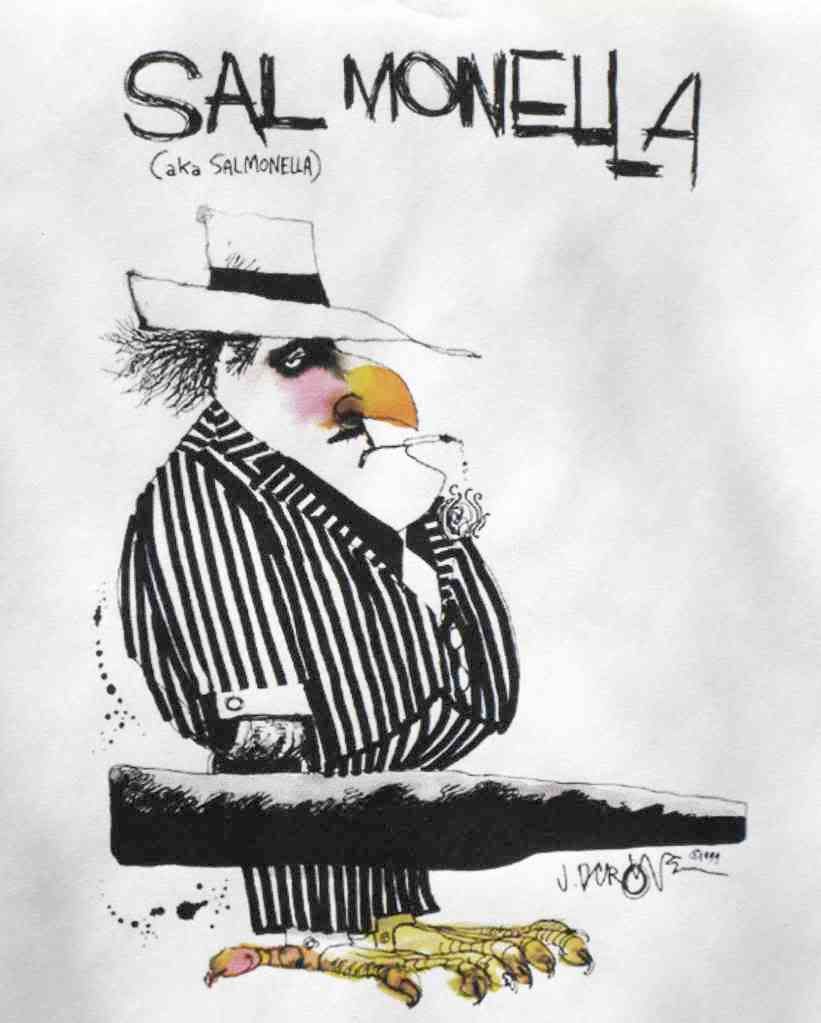 August 20, 2009
The
Canadian Food Inspection Agency
("CFIA") has confirmed – albeit indirectly – that contaminated onion sprouts are behind Canada's recent outbreak of
Salmonella Cubana
.
The agency announced late yesterday that Sprouts Alive onion sprout products were being recalled by the manufacturer, Living Foods Ltd. (Innisfail, AB). CFIA added, in its usual terse manner, "There have been reported illnesses."
An earlier (August 9th) recall of Sprouts Alive brand onion sprouts was initiated by a different sprout manufacturer – Sunsprout Natural Foods (Brantford, ON). This recall, too, was triggered by the detection of Salmonella.

The recalled sprouts were distributed in Alberta and, possibly, also in Manitoba, Saskatchewan and British Columbia (
Living Foods Ltd
), as well as in Ontario, the Maritime provinces and perhaps in Québec (
Sunsprout Natural Foods
).
The recalls follow an outbreak of salmonellosis that,
at last report
, had sickened 5 Albertans and 7 Ontario residents. Several of the outbreak victims reported having eaten raw sprouts.
Neither CFIA nor the Public Health Agency of Canada ("PHAC") has confirmed to the public that the recalled sprouts were contaminated with the outbreak strain of Salmonella Cubana – yet.
How did two different companies – one in Alberta and the other in Ontario – both produce
Salmonella
-contaminated sprouts at the same time? It's a safe bet that both companies were supplied with onion seeds from the same contaminated batch. It's equally possible that other sprout producers were supplied with
Salmonella
-contamination onion seeds. Onion seeds for sprouting also are readily available for direct purchase by consumers over the
Internet
.
CFIA and PHAC should be warning consumers that Salmonella-contaminated onion seeds may still be on the market. PHAC is missing an opportunity to remind Canadians of the risks associated with eating raw sprouts of any kind.
Raw sprouts – whether onion, alfalfa, bean or broccoli – are grown from seeds that may be contaminated with bacterial pathogens, including Salmonella, Listeria monocytogenes, E. coli O157:H7, or other toxin-producing E. coli. These pathogens can multiply during the sprouting process, increasing the risk of illness.
Until the Salmonella that was found in the recalled onion sprouts has been traced to its source, consumers should avoid raw onion sprouts. And pregnant women, together with anyone who is very young, elderly, or immuno-compromised, should never eat any type of raw sprouts.