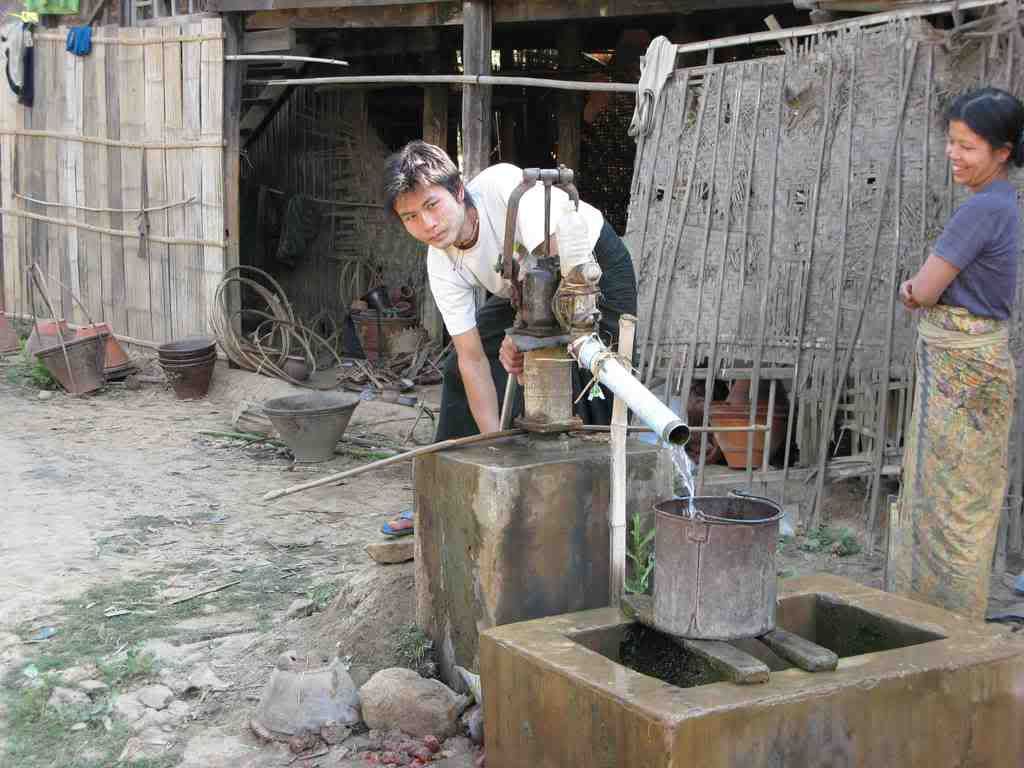 Yesterday was
World Water Day
, so today seems like a good time for a few reminders of the importance of good sanitation and a safe drinking water supply. Here are some relevant news items from the last several days.

International Society for Infectious Diseases: Cholera, Diarrhea & Dysentery Update
On March 20th, this weekly update reported on an outbreak of acute, watery diarrhea in Somalia and on cholera outbreaks in Viet Nam, Namibia, Angola and Somalia. Most of the outbreaks are linked to contaminated drinking water and poor hygiene.
People's Daily OnLine: "Provision of safe water 'top priority' "
On March 18th,
Xu Wenhai, director of the Gansu water resources bureau, said,
". . . providing drinking water for every person is a social welfare concern that comes even before food." Xu was addressing the issue of water shortages and conservation programs in his province.

Washington State Department of Health - March 21st:
"Low-cost loans help communities deliver better, safer water"
Washington State Department of Health - March 21st: "Ryderwood residents asked to boil water"
Colorado Department of Public Health and Environment - March 21st: "
Officials Provide Update on Bottled Water Order"
Alamosa, CO has been experiencing a
Salmonella
outbreak due to a contaminated municipal water supply. As of March 21st, 138 cases of
Salmonella
illness have been reported; 47 have been confirmed by lab testing. The youngest victim is less than one year old; the oldest is 89. Seven of the victims have been hospitalized so far. A "bottled water" order is in effect until the municipal water supply has been flushed, disinfected, and confirmed to be safe.

World Health Organization - March 20th: "Poor sanitation threatens public health"
As part of the publicity build-up to World Water Day, the WHO has reminded us that 6 in 10 Africans lack access to a proper toilet. Of course, this problem isn't limited to Africa. We encountered some rather
primitive toilet facilities
in our travels through Myanmar.
Access to safe drinking water is especially critical – and extremely difficult – following natural or man-made disasters. Several solutions have been proposed to minimize the spread of diseases such as cholera, dysentery and typhoid.
The Kisii Filter bucket uses a ceramic filter in an upper bucket to purify water, draining into a lower storage bucket, which is equipped with a spigot for convenient dispensing.
LifeStraw is a personal drinking "straw" that is filled with a filtering bed. The filtering material incorporates a disinfectant that kills 99.999% of waterborne bacteria and nearly 99% of waterborne viruses - but not protozoan parasites such as

Cryptosporidium

. It has a total effective capacity of approximately 700 liters of water. A higher-capacity LifeStraw can filter 15,000 liters of water.
Finally, a simple and inexpensive emergency stop-gap solution is to fold a finely-woven cloth (such as a sari) and filter water through the cloth. It's far less effective than either of the other two filtration methods, but is better than nothing. In a study carried out in Bangladesh, this simple technique cut the number of cholera cases in half.
An assured access to clean water is an essential human need. The warnings issued in Colorado and Washington States are reminders that safe water should never be taken for granted, even in highly developed countries.