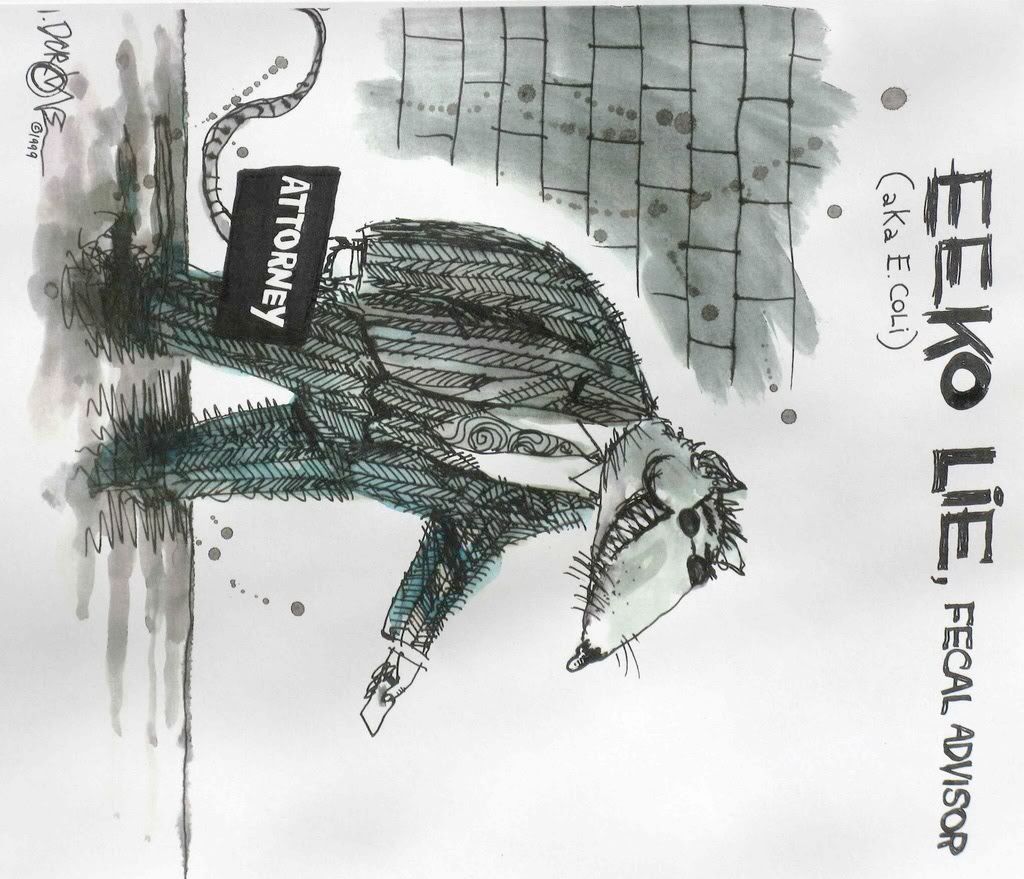 Last month, 31 inmates of the
Alternative Sentencing Unit of the Larimer County jail in Colorado were hit with an unexpected additional punishment – diarrhea, cramps and nausea. Now we know why.

According to a report in The Coloradoan, state health officials have determined that the food poisoning outbreak was due to

Clostridium perfringens

.
The perpetrator was a batch of chili that was cooled too slowly after it had been cooked, allowing the

Clostridium perfringens

spores to germinate and grow in the food.

The outbreak has resulted in a shake-up at the jail kitchen.
Aramark, the food service contractor for the jail has replaced its
on-site manager. The kitchen is now equipped with shallow pans for rapid cooling of large batches of foods, and digital thermometers to verify that foods are being held at safe temperatures.

Protracted cooling or unsafe storage of cooked foods – especially meat-based meals such as chili – is the most common trigger for

Clostridium perfringens

food poisoning, such as the St. Patrick's Day corned beef outbreaks of 1993. This microbe produces a spore that easily survives normal cooking temperatures. Unless food is cooled quickly, the spores revive and grow to levels that can cause illness.

Contrary to what our grandmothers have taught us, cooked food should never be allowed to cool to room temperature before placing in the refrigerator. For safety's sake, it should be cooled as quickly as possible to 4ºF or less. Otherwise,

Clostridium perfringens

might be an uninvited guest at the dinner table.