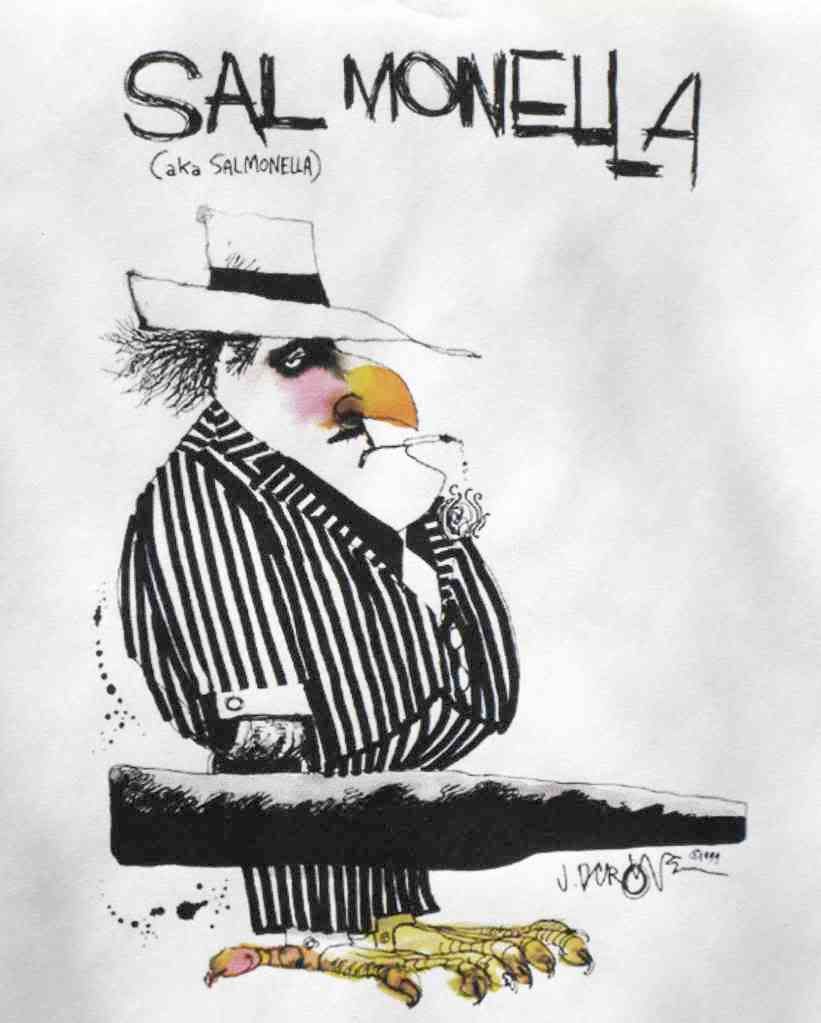 Two Minnesotans were hit with
Salmonella

Enteritidis gastroenteritis
this winter traced to raw, frozen, breaded and pre-browned, stuffed chicken entrées. The Milford Valley Farms Chicken Cordon Bleu implicated in the illnesses carries a package code of C8021. The entrées were sold in grocery store chains under several different brand names in Illinois, Indiana, Minnesota, North Dakota, Vermont and Wisconsin.
Investigators suspect that the teenager and young adult – both hospitalized as a result of their illness – simply heated the entrées, without cooking them thoroughly. The state lab was able to find the same strain of
Salmonella
from three unopened packages of the chicken entrée as was recovered from the two victims.
The USDA has issued
a public health alert
, reminding consumers to cook this type of product to an internal temperature of 165ºF. Since the government does not consider
Salmonella
to be an adulterant in raw poultry, the entrées will not be recalled.
This is the fifth outbreak of this kind in Minnesota in the last 10 years. As a result of previous outbreaks, most products of this type are no longer marketed as "microwave-able" in the state. Nevertheless, some consumers continue to treat these raw entrées as "pre-cooked", and simply heat them in the microwave.
Coincidentally,
an Ohio processor
has just initiated a small recall (1,420 pounds) of raw, frozen chicken breast products due to mislabeling. The packaging describes these products as "fully cooked". The recalled products were shipped to distribution centers in Connecticut, Maine, Massachusetts, Michigan, Pennsylvania and Tennessee, and were intended for use by food service institutions. They are not sold in stores.
Please remember – and remind your teenagers – that many individually-packaged servings of foods are not pre-cooked. It is essential to follow package directions, especially for meals containing poultry, in order to ensure the destruction of any
Salmonella
that might be present. Microwave cooking is not reliable; it heats food unevenly and cannot be depended upon to kill
Salmonella
. There is nothing more inconvenient than a convenience food that makes someone ill.