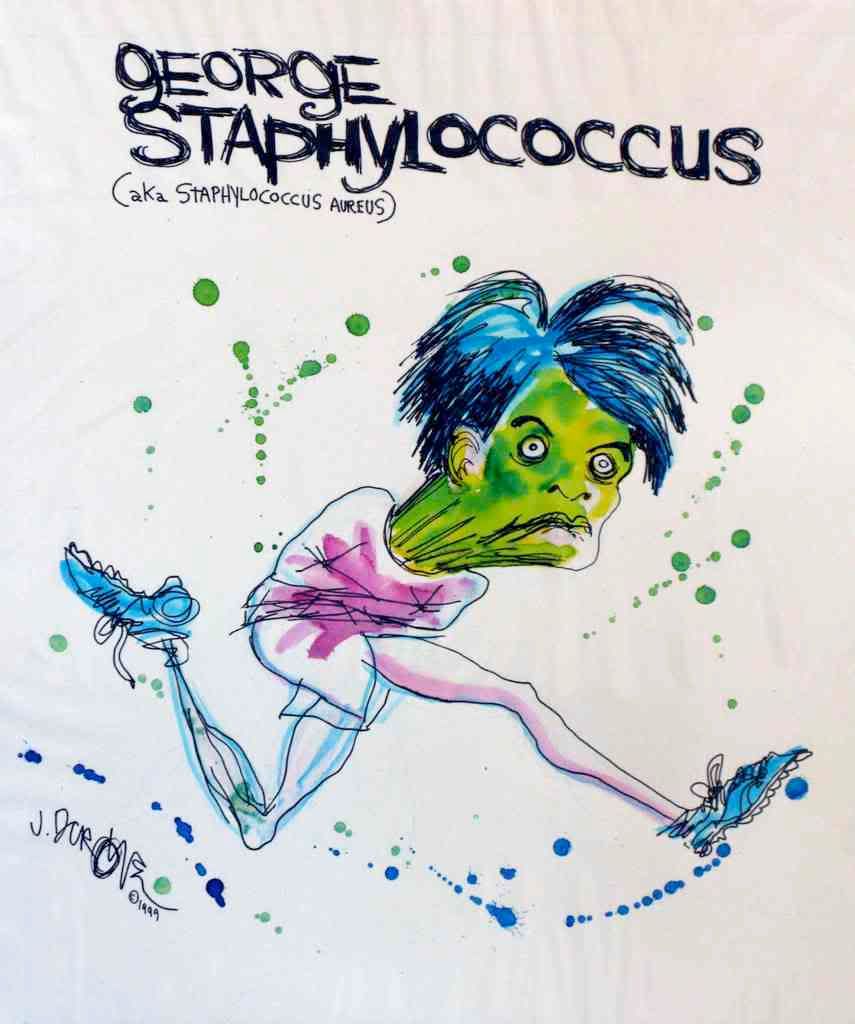 An Easter Sunday buffet meal at the Claudia Sanders Dinner House in Shelbyville, KY has felled more than 137 patrons and caused the restaurant to close for several days.
According to a report in the
Louisville Courier-Journal
, customers complained of vomiting, diarrhea, and abdominal cramps. Symptoms began appearing within a few hours of the meal, and were consistent with
Staphylococcus aureus
food poisoning. Initial suspicions
fell on the pit ham
, which was served as part of the Easter Sunday buffet, but that theory has not yet been confirmed by laboratory tests.
Fortunately for customers of Claudia Sanders Dinner House, staphylococcal food poisoning is short-lived and rarely dangerous. All of the victims recovered within a few days.
Bacillus cereus
is another food-borne pathogen that has often been associated with restaurant meals. Last year, an
81 year old Australian man died
after contracting
Bacillus cereus
food poisoning from a cream asparagus sauce served at a restaurant in New South Wales.
According to testimony given at the inquest being held into his death, Mr. Hodgins began to suffer from vomiting and diarrhea within an hour after dining with his wife at the restaurant. Unbeknown to his wife, Mr. Hodgins continued to vomit during the night. She found him the following morning – dead.
Witnesses at the inquest alleged that the sauce was at least 48 hours old at the time that it was served to Mr. Hodgins. Lab tests revealed that the sauce was heavily contaminated with
Bacillus cereus
.
Restaurant patrons may be excused for sometimes feeling that they are navigating a microbial minefield. But they are not powerless. A growing number of local and regional health departments – including
Alabama
, which initiated its information program on March 28th – either post the results of restaurant inspections on the Internet or require restaurants to post a conspicuous notice showing the outcome of their most recent inspection.
Unfortunately, one important source of information is often neglected. Food poisoning is a grossly under-reported illness. If you have eaten at a restaurant, in a cafeteria or at a catered affair and have experienced what you think is a bout of food poisoning, please notify your local health authorities.