In December 2006
, the United Nations General Assembly declared that 2008 would be the International Year of Sanitation. The worthy goal of this body is to cut in half by 2015 the proportion of the world population that is without access to basic sanitation.
As is the case with most "International Years", the purpose of the UN declaration is to focus attention and energy on a specific problem and its possible solutions. One success story is unfolding, bit by bit in Nigeria.
In 2003, the government of Niger State in northern Nigeria partnered with the United Nations Childrens Fund (UNICEF) to bore two wells in order to provide clean drinking water for the village of Lokoto. But,
as reported yesterday
on allAfrica.com, the project organizers didn't stop at simply providing a source of clean water.
Realizing that education was essential to improving hygiene in the village, UNICEF and the state government enlisted the assistance of the local school headmaster, who now teaches village children the importance of hand washing. They also convinced the village residents to install latrines, and taught the villagers how to use and maintain them. And a local "wash" committee was formed to take responsibility for building and maintaining refuse pits. These pits now produce compost, which the village farmers use as fertilizer.
The project has yielded a major improvement in community health. According to the report, infectious diarrheal disease has almost disappeared, and school attendance is up.
Last month, we visited several areas in Southeast Asia that could benefit from improvements in basic sanitation. Especially, the Inle Lake region of Myanmar cries out for this type of assistance.
Most of the villages of Inle Lake are built on stilts over the lake. This is a typical house. The extension built from thatched panels at the right-hand corner is the outhouse, which empties directly into the lake.
This is one of the outhouse toilets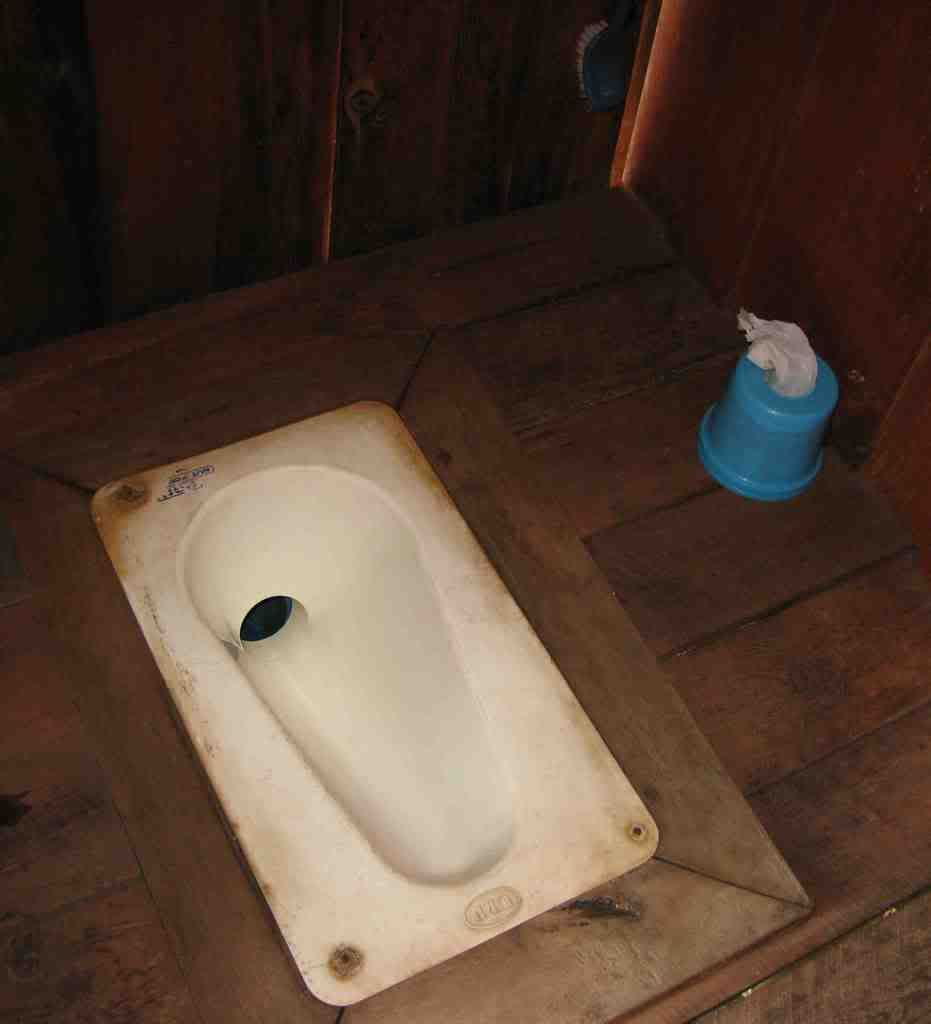 And an empty slot that lost its toilet.
The waters of Inle Lake serve many purposes beyond that of being a communal latrine. Some of activities carried out on and in the lake include: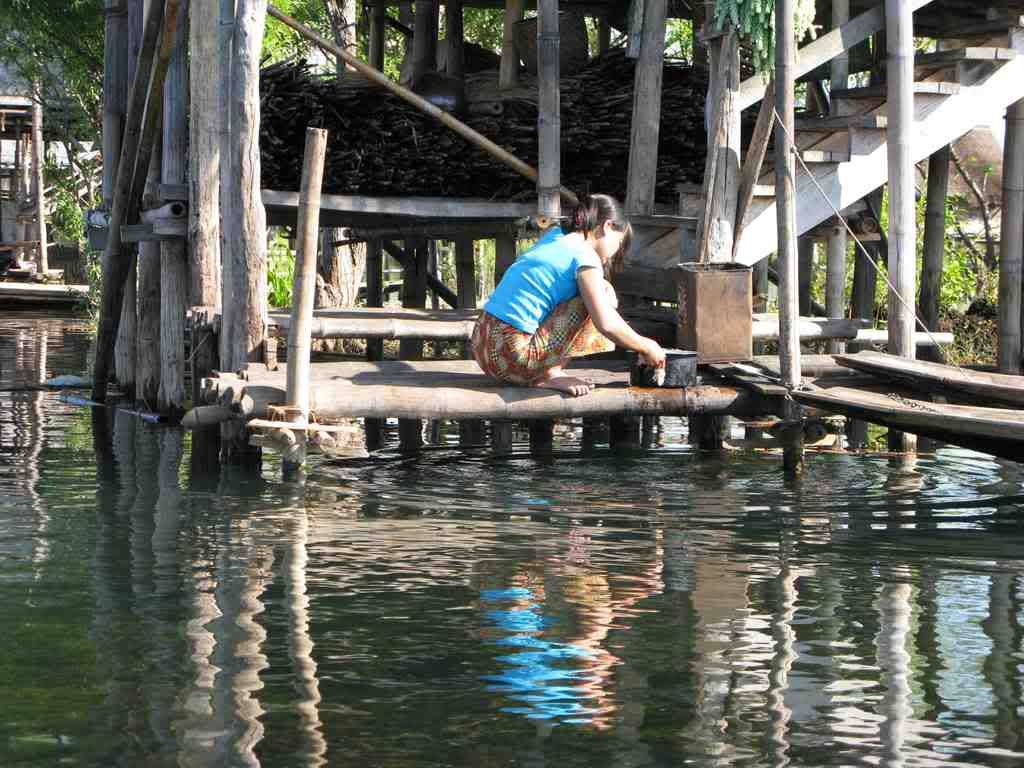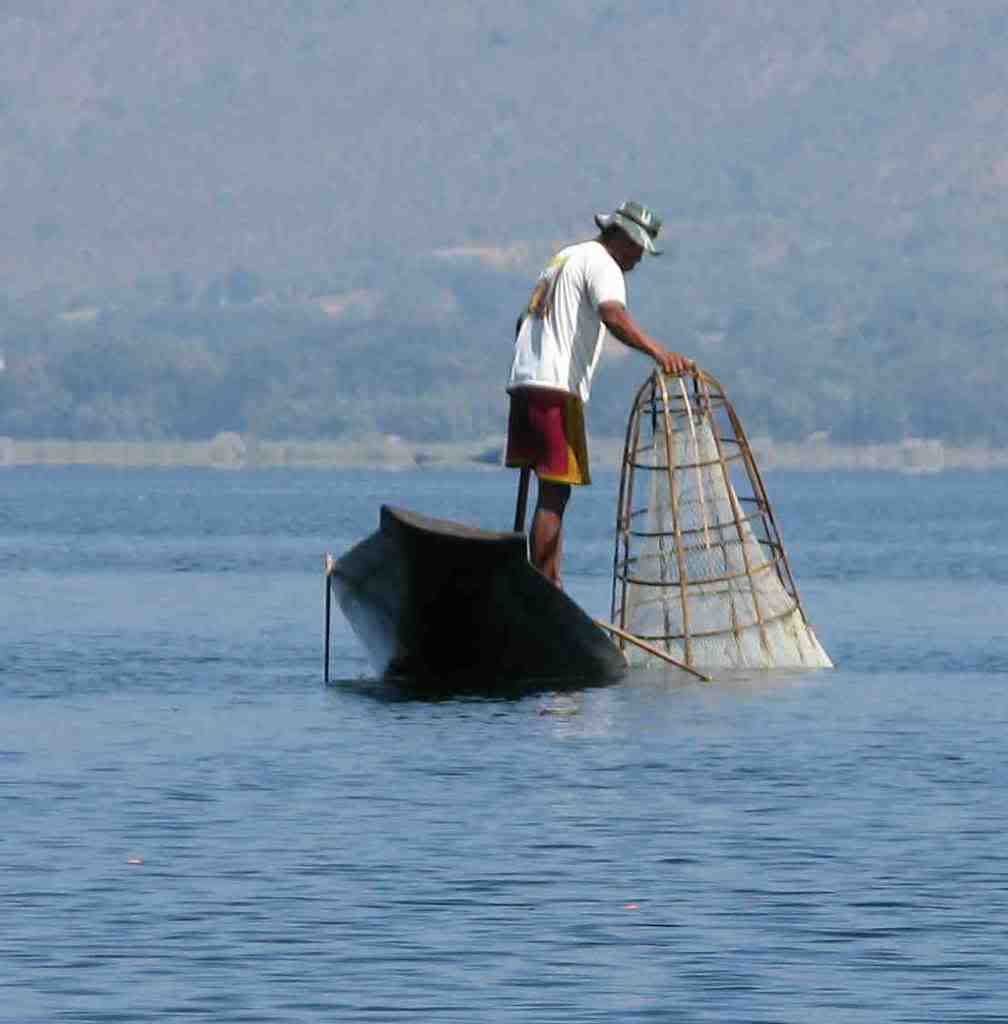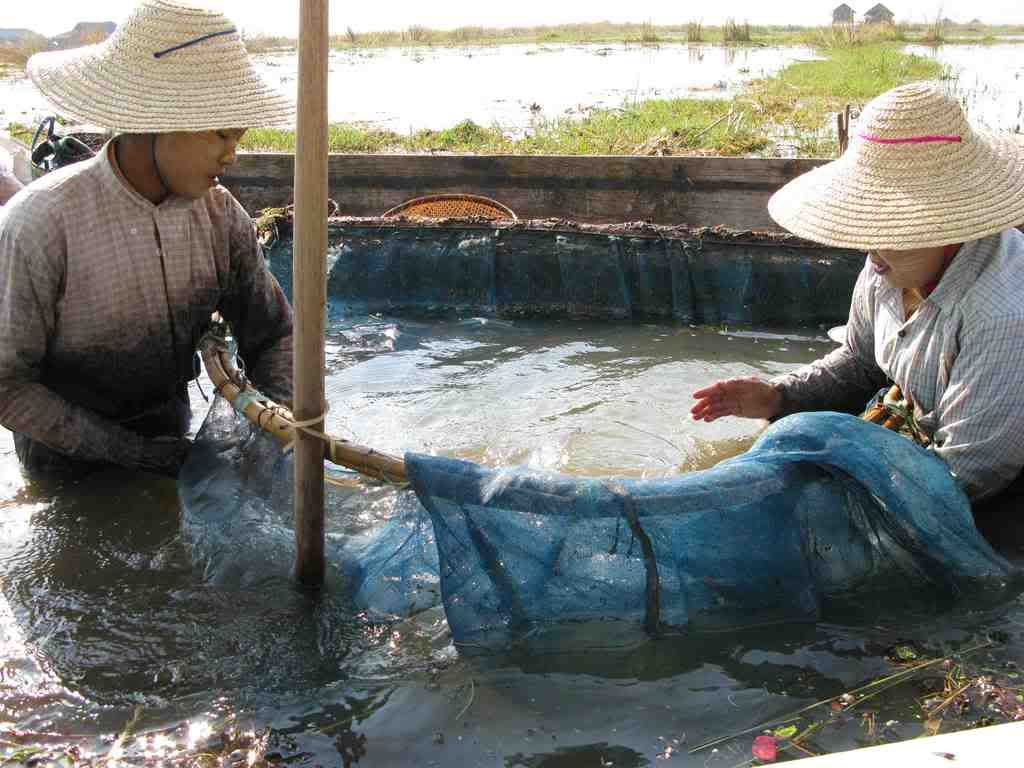 The government of Myanmar might be an international pariah to much of the world, but the people of this region need all the help they can get.