Rice is ubiquitous in Southeast Asia, so it should come as no surprise that the people of Myanmar ferment some of their crop to produce rice wine, or saké. We had the opportunity to visit a typical saké factory on Inle Lake during our visit to the area.

In a country where transportation by road and rail is limited, manufacturers must rely on local resources as much as possible for their raw materials and their equipment. One of the villages we visited near the shore of Inle Lake specialized in producing clay pots, some of which are used in the production of saké.
Here, a villager pounds clay into a fine powder.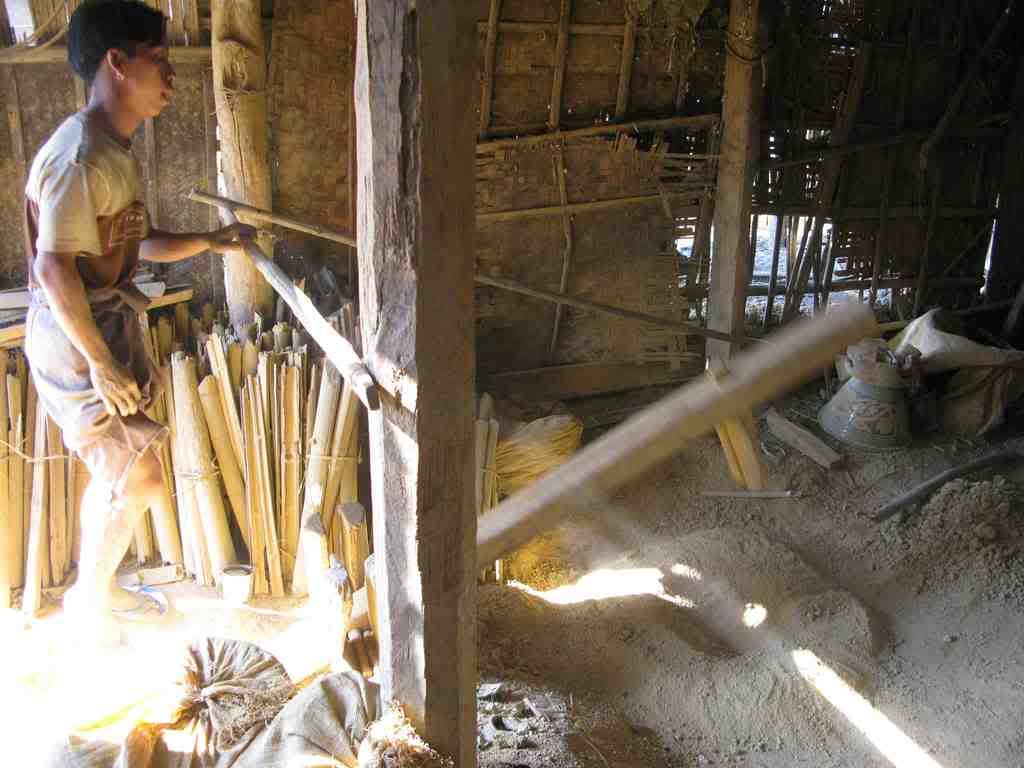 This villager showed us how she shapes her pots on a hand-driven wheel.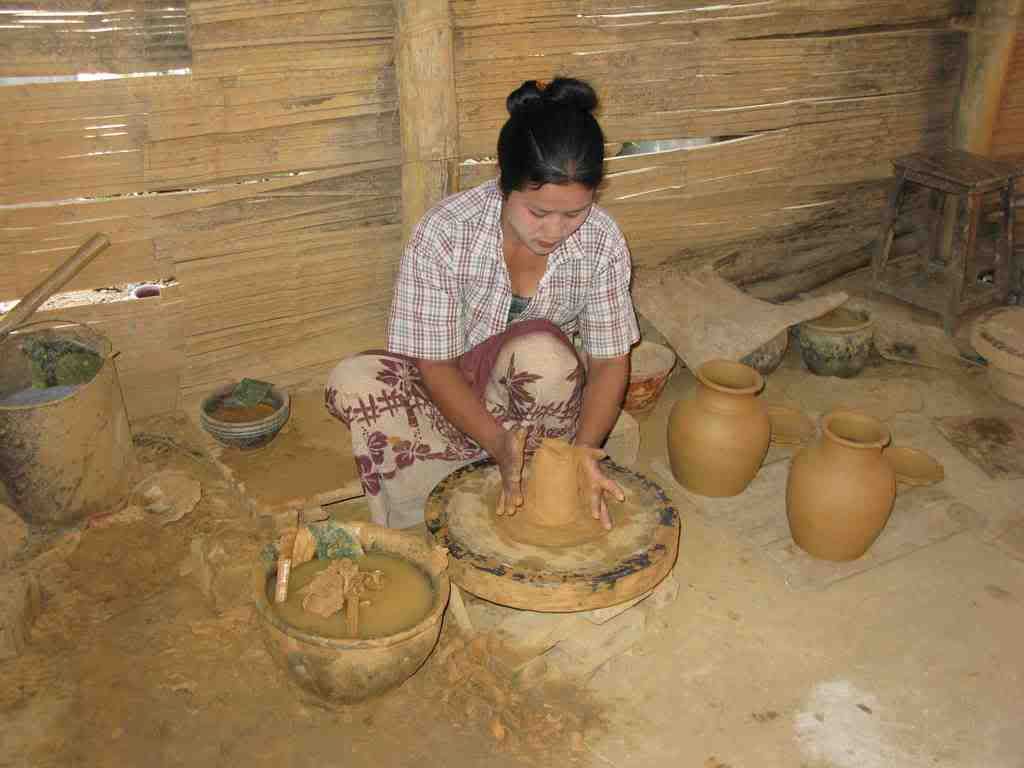 This potter is putting some finishing touches on the top rim of his pot.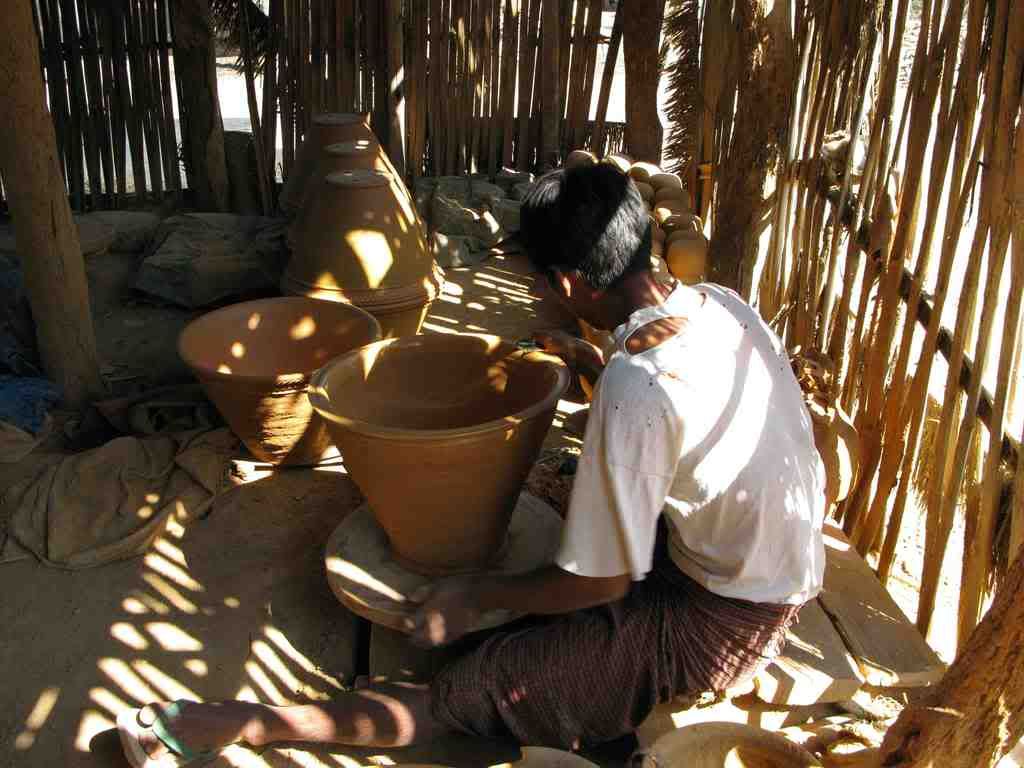 Rice farming is a mainstay of Inle Lake agriculture. Villagers mill their rice in factories like this. Some of this grain will find its way to the saké factory.
Saké production begins by cooking the rice in water. Other ingredients, including yeast, molasses, and sugar are added to the cooked rice, and the entire mixture is poured into clay pots. The pots are covered with cloths, and the mixture is left at room temperature to ferment for one week.
At the end of the week, the contents of the clay pots are poured into stills, and a glazed clay pot is inverted over the top of each still.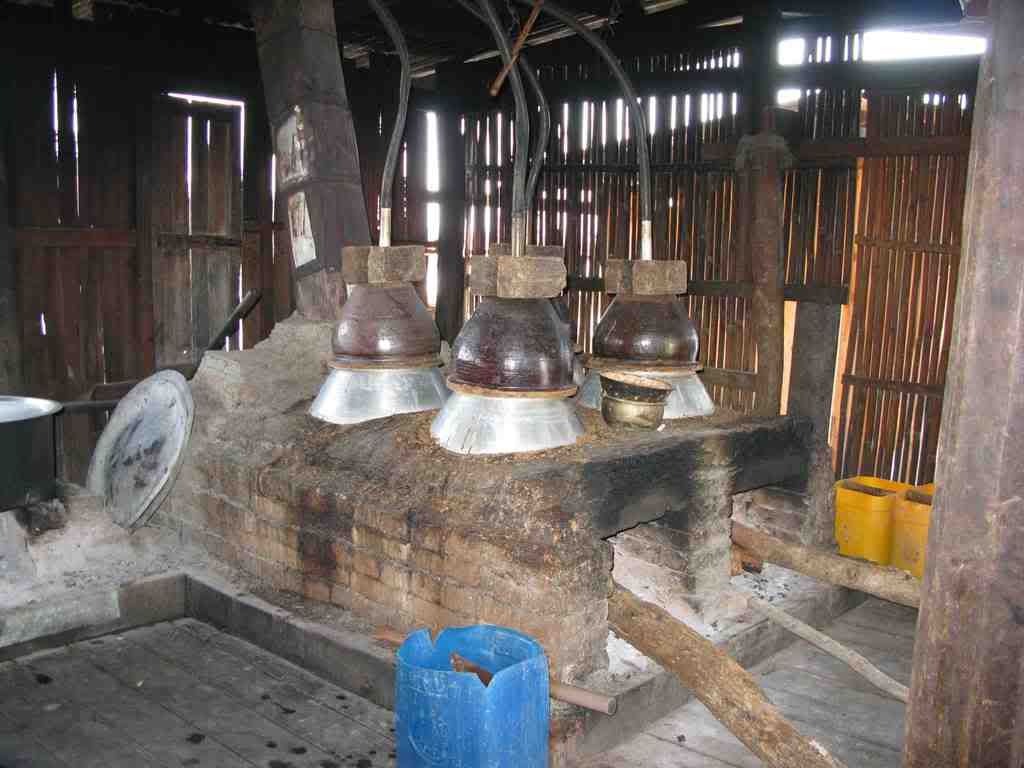 The stills are heated to boil off the alcohol from the fermented mixture. Steam is trapped by the inverted clay pots and flows through the black hoses to the condensers.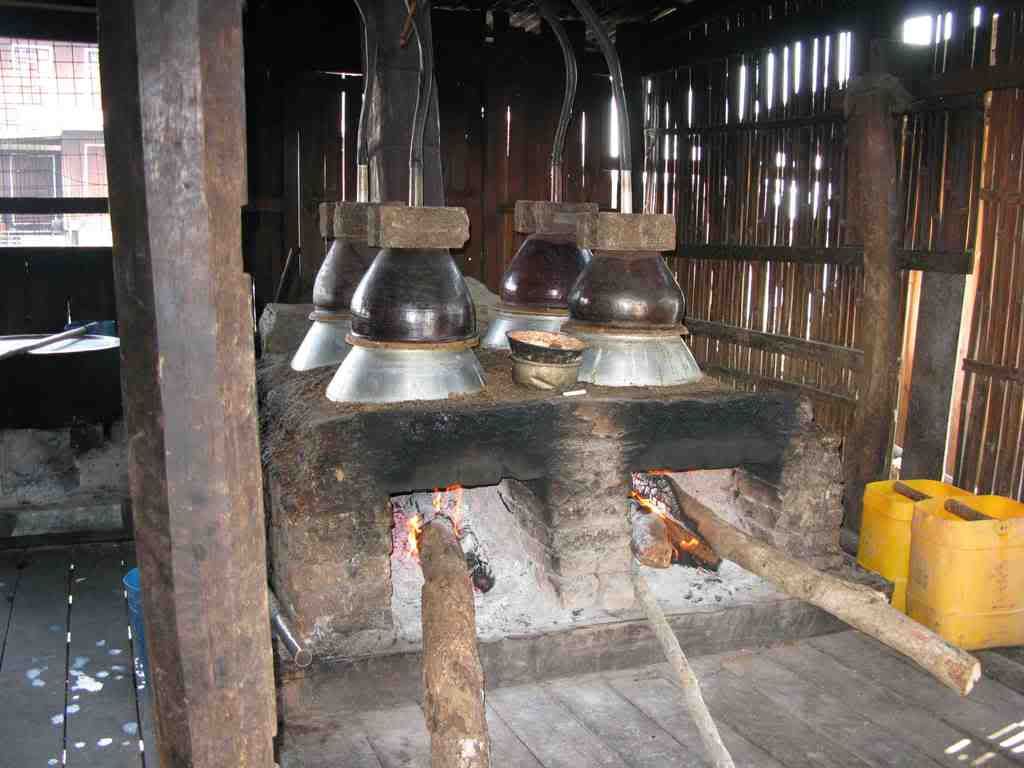 The condensers are double-walled clay pots. The outer wall of each pot has two openings - an inlet for the steam, and an outlet for the condensed saké. The body of each condensation pot contains water. The steam flows out of a tube, which is connected to an inlet hole in the outer wall of the pot, and the saké condenses between the outer and inner walls of the clay pots. The condensate is collected in plastic jugs.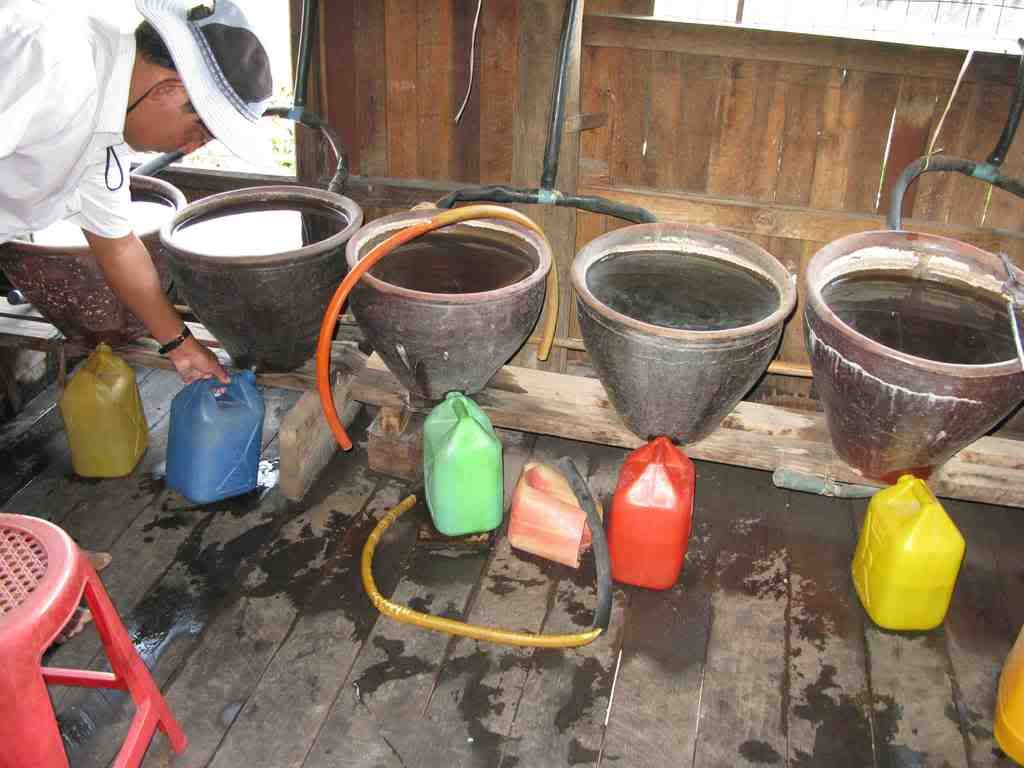 The finished saké, which has an alcohol content of approximately 25%, is poured into bottles and sold to wholesalers for resale in markets and to local restaurants.