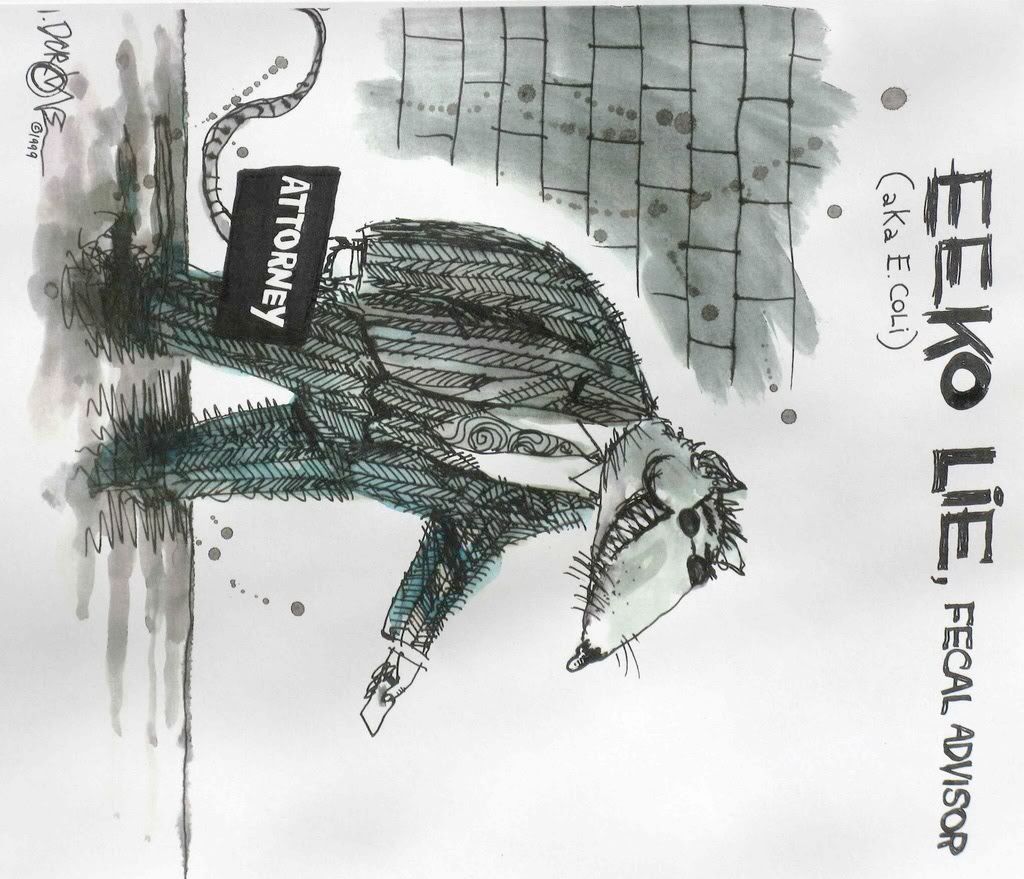 June 5, 2009
The draft
Food Safety Enhancement Act of 2009
lists a backlog of regulatory reforms that have accumulated in the desk drawers of Congressional legislators for a decade or more. And, with the backing of the Obama Administration, it has a good chance of becoming law.
The proposed Act provides for several key changes to the way the United States approaches food safety. What do some of these changes mean for the food industry and for consumers?
Mandatory Recall Authority
We, along with many others,
have been advocating this change
for a very long time. It will allow FDA to initiate a recall in those cases where a food company refuses the agency's request for a voluntary recall. The new authority will rarely need to be used. It's mere existence will be a stimulus to industry cooperation.
HACCP (Hazard Analysis and Critical Control Points) is a preventative approach to the production and processing of safe food. The meat and poultry industry adopted HACCP a decade ago at the insistence of USDA. FDA already requires some food industry sectors – seafood processors, for example – to operate under HACCP. Now, if the proposed bill becomes law, HACCP will be extended to the entire food industry. The program would be phased in, first in large companies – many of which already follow HACCP practices – then in smaller ones.
Annual Registration of All Food Operations, Including Warehouses, Food Brokers and Importers
The 2008/2009
Peanut Corporation of America
fiasco was complicated by the apparent invisibility of the company's Texas facility. Although registered with FDA, the facility was not known to the Texas Department of State Health Services. As a result, it never was inspected by the State (which was operating under contract with FDA) until after the federal agency followed the evidence trail from Georgia to Texas. Annual registration may reduce the risk of this problem occurring again, but only if there is effective sharing of the registration information between FDA and state agencies. The $1,000 annual registration fee that is part of this mandate should help to defray the costs of information sharing.
Country of Origin Labeling
This already is a requirement for some foods (just check the labels on your supermarket fruits and veggies). If the proposed bill becomes law, all foods would need to be labeled with their country of origin. This is not, strictly speaking, a food safety issue – unless a food product or ingredient from a specific country has been fingered as the source of a problem (e.g., melamine adulteration). But many consumers want to be able to choose which countries they will support with their food dollars.
Reinspection and Recall Fees
Until now, FDA has been forced to swallow the entire cost of overseeing food safety recalls and of follow-up inspections needed to determine whether a food facility has corrected deficiencies noted during routine inspections. The proposed legislation will shift FDA's reinspection costs to the out-of-compliance facilities. And the extraordinary costs to FDA associated with product recalls also will be borne by the companies whose products have been recalled. Companies that cut corners on food safety will now risk paying a higher price for their mistakes. The
Grocery Manufacturers Association
has – not surprisingly – expressed its displeasure over what it described as an open-ended fee.
The draft bill offers protection to company employees who witness and report infractions or conditions at the workplace that might render a food product unsafe. The provision would prevent an employer from discriminating or retaliating against a whistleblower.
On June 3rd, the
House of Representatives Sub-Committee on Health
held an initial hearing on the draft bill. Witnesses included government, industry and consumer representatives. The last to testify was newly confirmed FDA Commissioner Margaret Hamburg.
After the hearing, Commissioner Hamburg was asked by reporters what she learned in her first Congressional appearance as FDA Commissioner.
She replied
, "That I have a lot to learn."
If passed, rapid and effective implementation of this monumental revamping of food safety laws will depend on Margaret Hamburg being a fast learner.