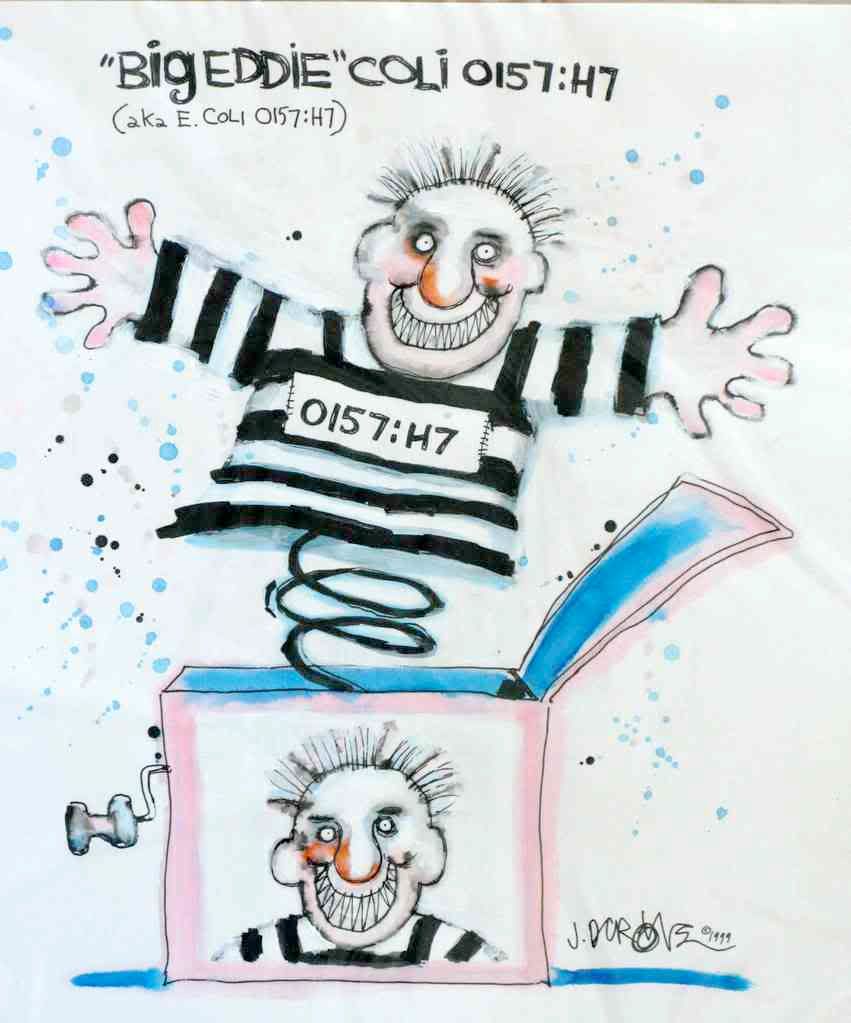 June 26, 2009
Yesterday, FDA posted a series of
inspection reports
for the Danville, Virginia facility where the Toll House cookie dough was manufactured. The
most recent FDA inspection
, performed over the course of 12 hours on March 12 2009 – only four hours of which were spent on the Toll House cookie dough area – did not uncover a single sanitary violation or "objectionable" condition.
The inspection reports reveal little else. Thanks to Nestlé's corporate policy,
FDA was not permitted to review the company's consumer complaint files;
FDA was not permitted to review the company's HACCP program;
FDA was refused permission to photograph any areas inside the facility; and
FDA was not permitted to review either the pest control records or the environmental testing program.
If these restrictions sound familiar, it's because FDA and the Georgia Department of Agriculture encountered similar roadblocks at Peanut Corporation of America. It was only during the Salmonella outbreak investigation that FDA gained access to all of the Company's files, including lab test results.
Nestlé
released the following statement on June 24th:
"Nestlé USA's Baking Division is continuing to work with the Food and Drug Administration (FDA), together with the Centers for Disease Control (CDC), on an investigation into reported E. coli 0157:H7 illnesses that may be related to consumption of raw cookie dough.




At this point, the E. coli strain implicated in the CDC investigation has not been detected in our products. FDA investigators have been working at our Danville, VA production facility, along with Nestlé experts, to obtain dough samples for testing. As well, the investigators are testing our equipment, water and air handling systems. They're also analyzing our detailed production records and reviewing our procedures.




We have temporarily suspended production at our Danville facility and stopped shipping product to our retail customers. We estimate that about 300,000 cases of product have been removed from sale since the recall began.




Nestlé announced a voluntary recall of all of our Nestlé TOLL HOUSE refrigerated cookie dough on June 19, 2009. Because the health and safety of our consumers is so important, we began the recall while the investigation is still underway.




No other Nestlé TOLL HOUSE products are impacted, including already baked TOLL HOUSE cookies purchased outside the home, all varieties of Nestlé TOLL HOUSE morsels, chocolate baking bars, or cocoa, and Dreyer's and Edy's ice cream products with Nestlé TOLL HOUSE cookie dough ingredients. Also, the recall does not include any Nestlé Professional™ cookie dough products that are destined for foodservice use, including frozen Nestlé TOLL HOUSE cookie dough and cookie dough "mix-ins" purchased outside the home.




Consumers who have purchased the recalled products should not consume them. Instead, we are asking that consumers return these products to their local grocer for a full refund. We invite consumers with questions to contact Nestlé Consumer Services at 1-800-559-5025 and visit our web site at www.verybestbaking.com."
The
Food Safety Enhancement Act of 2009
, which is working its way through the House of Representatives, will increase FDA's access to quality assurance, environmental testing and other records during routine inspections – if the Act survives its trip through the House and Senate unaltered.
Meanwhile, it seems to take an outbreak investigation to bring about full cooperation between food corporations and regulators.