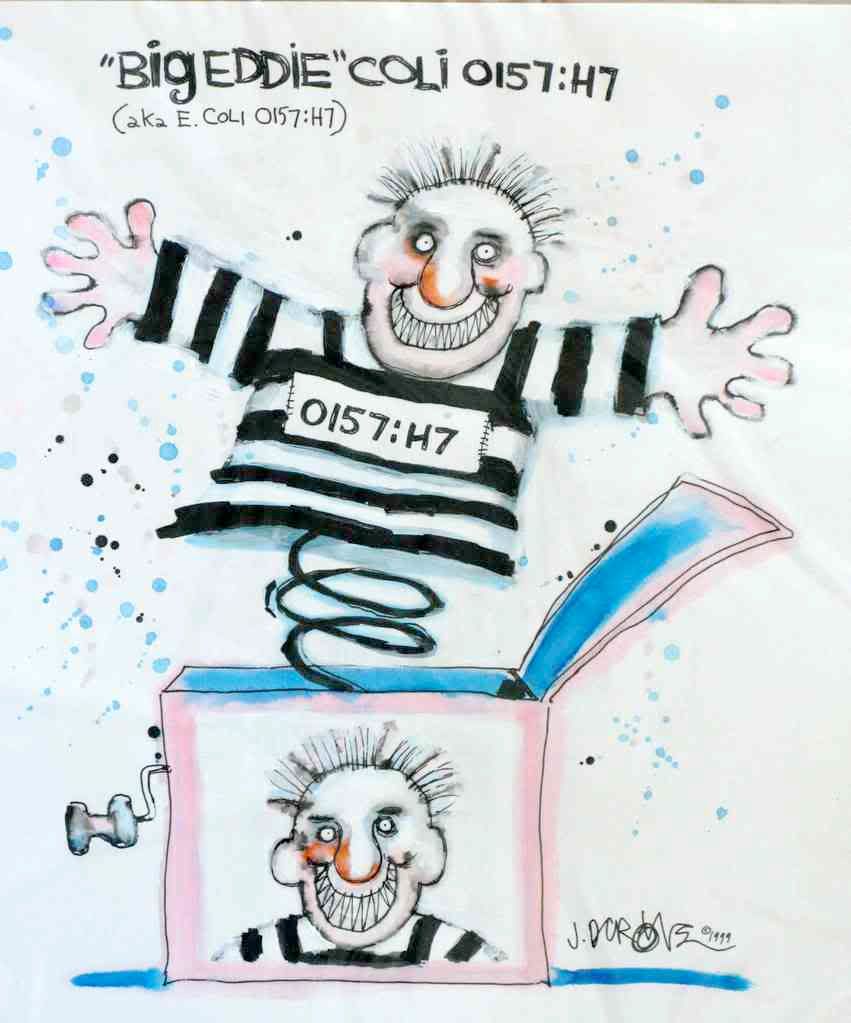 June 19, 2009
Nestlé USA announced this morning that it was recalling all varieties of Nestlé TOLL HOUSE refrigerated Cookie Bar Dough, Cookie Dough Tub; Cookie Dough Tube; Limited Edition Cookie Dough items; Seasonal Cookie Dough and Ultimates Cookie Bar Dough.

The company acted out of an "abundance of caution" after being notified that FDA and CDC are investigating a multistate outbreak of E. coli O157:H7 illnesses that may be linked to consumption of raw Toll House cookie dough.
Maine
announced in late May that it had identified a group of 4 genetically related
E. coli
O157:H7 infections that were part of a national cluster. We are advised (by Bill Marler) that the Maine cluster is part of the national outbreak.
FDA
reported this morning that 25 of the 66 victims of this outbreak have been hospitalized – seven with hemolytic uremic syndrome (HUS). There have been no deaths. The FDA news release did not identify the 28 states in which illnesses have been reported, but indicated that the outbreak began in March 2009.
The Colorado report makes it clear that its advisory is based on preliminary evidence, and that the investigation into the source of the E. coli O157:H7 outbreak is ongoing. Indeed, raw cookie dough seems to be an unlikely venue for this pathogen, which typically is associated with raw meat, raw produce and raw dairy products.
Nestlé
, in announcing its recall this morning, reminded consumers that its
Toll House
cookie dough must be baked before being eaten. The following precaution is prominently displayed on
the back of each package
, just above the baking instructions:
"Cookie dough contains raw ingredients and should be baked before being consumed."
FDA advises that consumers should not use the recalled raw cookie dough in baking, because of the risk of cross-contamination from handling the dough. Any recalled packages should either be discarded or should be returned to the store for a refund.

For more information on the recall, consumers should visit the Nestlé web site or contact Nestlé Consumer Services at 1-800-559-5025.