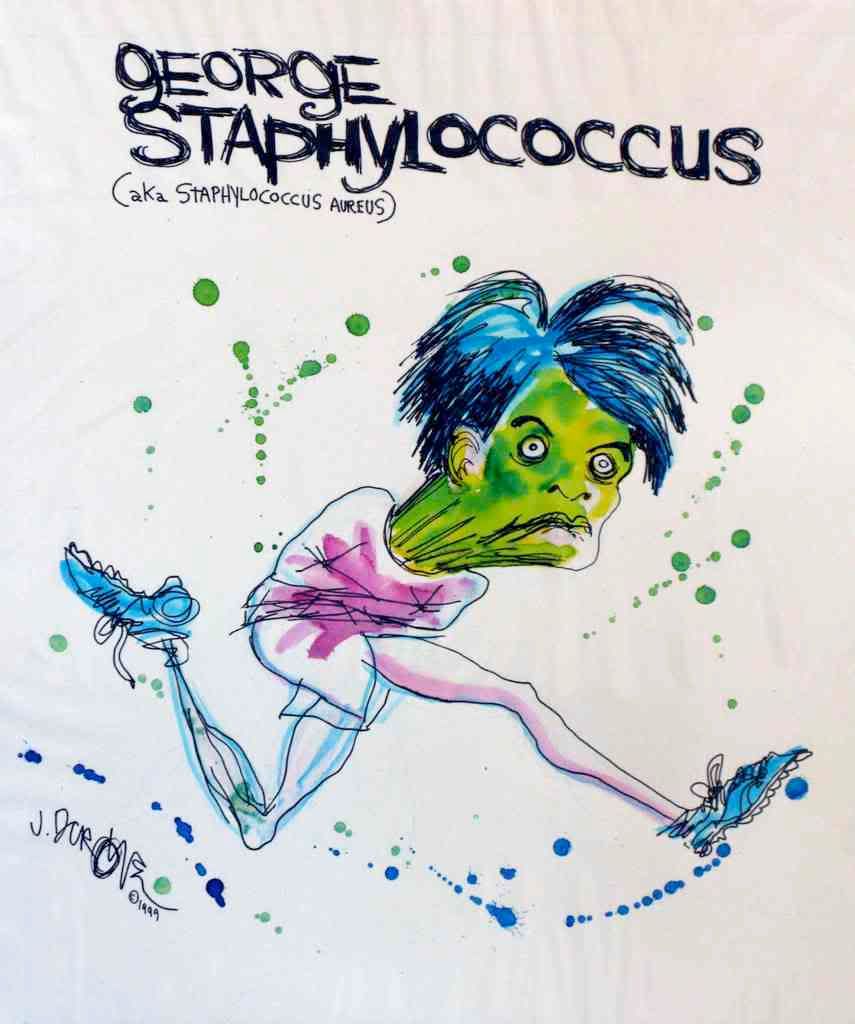 Diarrhea Digest
is an
eFoodAlert
feature that presents a periodic snapshot of foodborne and person-to-person gastroenteritis outbreaks from around the world.
One or twice a month, we'll survey the globe and discover what all of us have in common – a shared susceptibility to the bacteria and viruses that cause gastrointestinal disease.
Ethiopia, May 26 – An outbreak of diarrhea has killed 20 people out of 649 reported victims from mid-April to mid-May, according to a UN report.
Azerbaijan, May 27

– Soldiers at a military training facility in

Baku

were felled by food poisoning, which at least some of the victims blamed on canned fish. Nearly all – 151 out of 162 – of the victims were taken to hospital for treatment.

Bangladesh, May 29 – An outbreak of diarrhea has followed on the heels of Cyclone Aila. Already, more than 100 of the half-million storm victims have fallen ill. As usual, refugee camps are lacking for clean water, fuel for cooking, and sanitary toilet facilities.
China, May 28 – Students at the Chanshuyhe school farm were stricken with food poisoning, apparently after eating at the local canteen. Of the 159 students who complained of nausea, vomiting and dizziness, 68 were admitted to hospital.
Hong Kong, June 1 – A Tai Po district restaurant has been fingered as the source of a food poisoning outbreak that sickened 9 men and 6 women who attended a banquet at the facility. None of the victims were hospitalized.
India, May 28 – Food poisoning sent 16 pilgrims to hospital after a visit to the Vaishnodevi shrine. The victims were stricken with stomach pains and vomiting after eating at a hotel during their pilgrimage. At last report, one pilgrim – a nine-year old girl – is in critical condition.
Australia, New Zealand and Pacific Islands
Australia, May 28 – Aficionados of dining out in New South Wales were given some disturbing news by the state's health department. Ten percent of the restaurants and food take-out establishments visited by local health authorities between July and December 2008 failed their food safety inspections. New South Wales maintains a "name and shame" web site, where diners can check on the health record of their favorite restaurants.
Albania/Macedonia, May 29 – A fast-food restaurant near the Tirana, Albania stadium is being blamed for an outbreak of food poisoning among 50 high school students from Kicevo, Macedonia who were on a three-day excursion to Albania.
Russia, May 28 – Kaliningrad health officials suspect rotavirus to be the culprit in a hospital outbreak of gastroenteritis illness that has sickened 165 individuals, 113 of them children.
United Kingdom, May 29 – Twenty-nine wedding guests at a reception held at the Bull's Head in Chislehurst were stricken with vomiting and diarrhea. Nine of the victims were confirmed to have been infected with Campylobacter. The Bull's Head was levied with a £5,100 fine and costs of £4,531 as a result of the outbreak.
Mexico, June 2 – A Salmonella outbreak has provided an extra dose of punishment to 191 inmates of Atlacholoaya maximum security prison, some 10 kilometers south of Cuernavaca, according to the Morelos Secretary of Health. The source of the outbreak is unknown.
United States, May 27 – An outbreak of shigellosis has sickened 60 individuals – most of them children who attend Kelly Elementary School in Burlington, Kentucky.
United States, May 29 – Residents of Grant County, Wisconsin were warned to pay extra attention to personal hygiene after 10 cases of shigellosis were reported in the Platteville area.
Venezuela, May 26 – Hepatitis has stricken 47 residents – 22 of them children – at a shelter in Quinta Crespo.
Please join us again for the next edition of Diarrhea Digest.
If you would like to receive automatic email alerts for all new articles posted on eFoodAlert, please submit your request using the link on our sidebar.