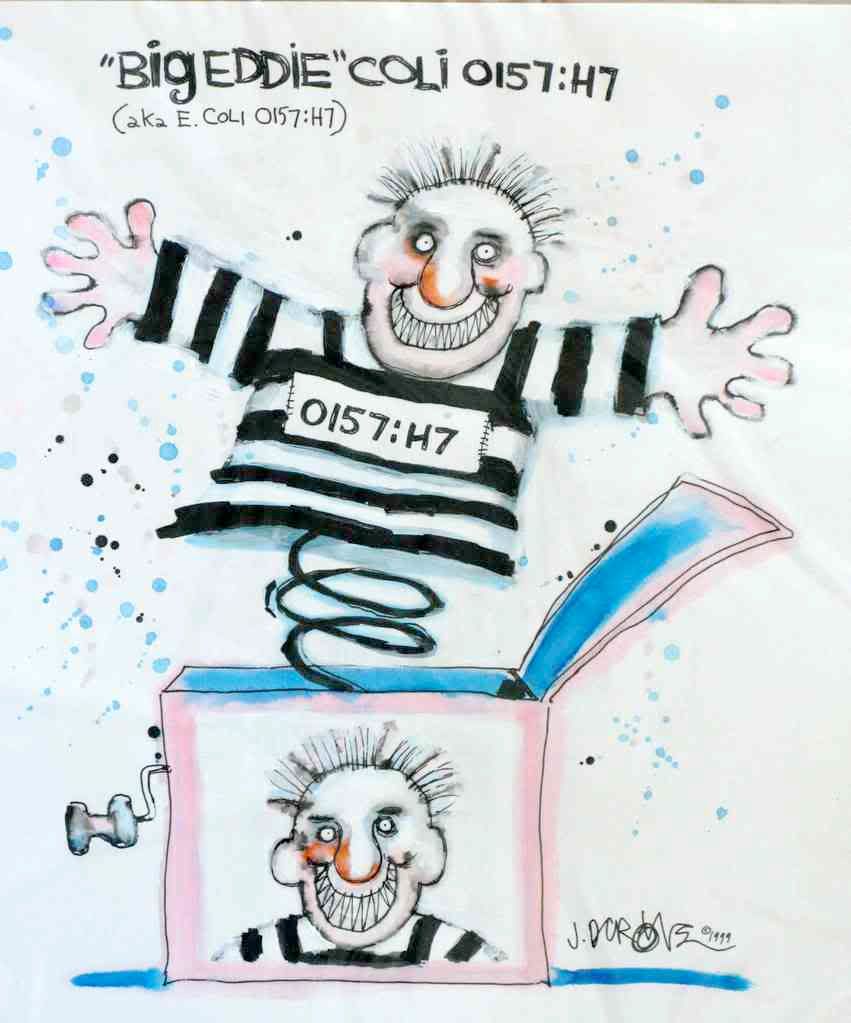 June 29, 2009
Nestlé USA's Baking Division announced this afternoon that FDA has found E. coli O157:H7 in a "... retained production sample of 16 oz. Nestle Toll House refrigerated chocolate chip cookie dough bar." The unopened package of cookie dough carries a production code of 9041 (corresponding to a production date of February 10, 2009) and a "Best Before" indication of 10 JUN 2009.
The Company's news release went on to say,
"Nestle continues to work closely and in full cooperation with the FDA on the ongoing investigation. We are very concerned about those who have become ill from E. coli 0157:H7, and deeply regret that this has occurred."
Nestlé recalled all of its refrigerated Toll House cookie dough from the retail market on June 19th, after CDC established a link between the Company's products and an outbreak of E. coli O157:H7 illnesses. As of last report, CDC has confirmed that at least 46 people in 29 states were infected as a result of eating Nestlé Toll House raw cookie dough. The agency expects to update its outbreak report on Wednesday, July 1st.
According to CDC Press Officer Lola Scott Russell, the particular

E. coli

O157:H7 that is responsible for this outbreak is a very common strain. It has been circulating at a "background level" in the United States

since early in 2005

. CDC became suspicious when the number of reported cases due to this strain spiked above the usual background level in May and continued above that baseline early in June.




FDA, which has been carrying out an in-depth investigation of Nestlé's Danville facility, has not yet determined how the E. coli O157:H7 found its way into the cookie dough. Nestlé is cooperating with the FDA investigation.
At least three personal injury lawsuits already have been filed against Nestlé by Marler Clark on behalf of outbreak victims; Pritzker Olsen also is representing one or more victims.
Nestlé urged its customers today not to consume the recalled products; consumers should return these to the store for refund. And the Company reminded consumers once again that cookie dough should never be eaten raw.

Consumers with questions about the cookie dough recall should contact Nestle Consumer Services at 1-800-559-5025.