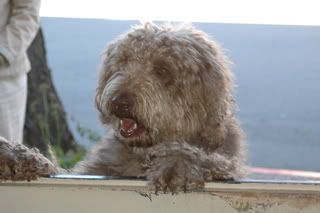 June 18, 2009
We reported on June 15th that
Nature's Variety
withdrew two batches of freeze-dried, raw dog food for what was described as a quality issue.
The company gave no details, except to say that there were no product safety concerns. Nevertheless, Pet Food Express, one of the retailers that carries the product line, chose to remove all of Nature's Variety dog foods from its shelves – both freeze-dried and kibble – until the retailer received further assurances from the manufacturer.
On June 16th, Nature's Variety released the reason for its product withdrawal; namely, "...a product handling issue that occurred with a co-packer that created a gap in the products' chain of custody." The broken custody link contravened the pet food manufacturer's internal quality standards. As a result, Nature's Variety chose to withdraw the affected products from sale, even though there was no evidence of a safety issue.
Pet Food Express
has reversed its previous action, and has restocked its shelves with
Nature's Variety
products. The retailer, after learning the reasons for the initial product withdrawal, commented that it was
"... more impressed than ever with their systems for assuring and monitoring that everything that they manufacture is safe and of the highest quality."
It's always cheering to encounter companies that set – and adhere to – high internal standards for product safety and quality.
Two Paws Up for Nature's Variety, whose management acted responsibly and ethically in withdrawing the two batches from sale. And Two Paws Up for Pet Food Express, whose management took extra precautions in an effort to protect its customers.