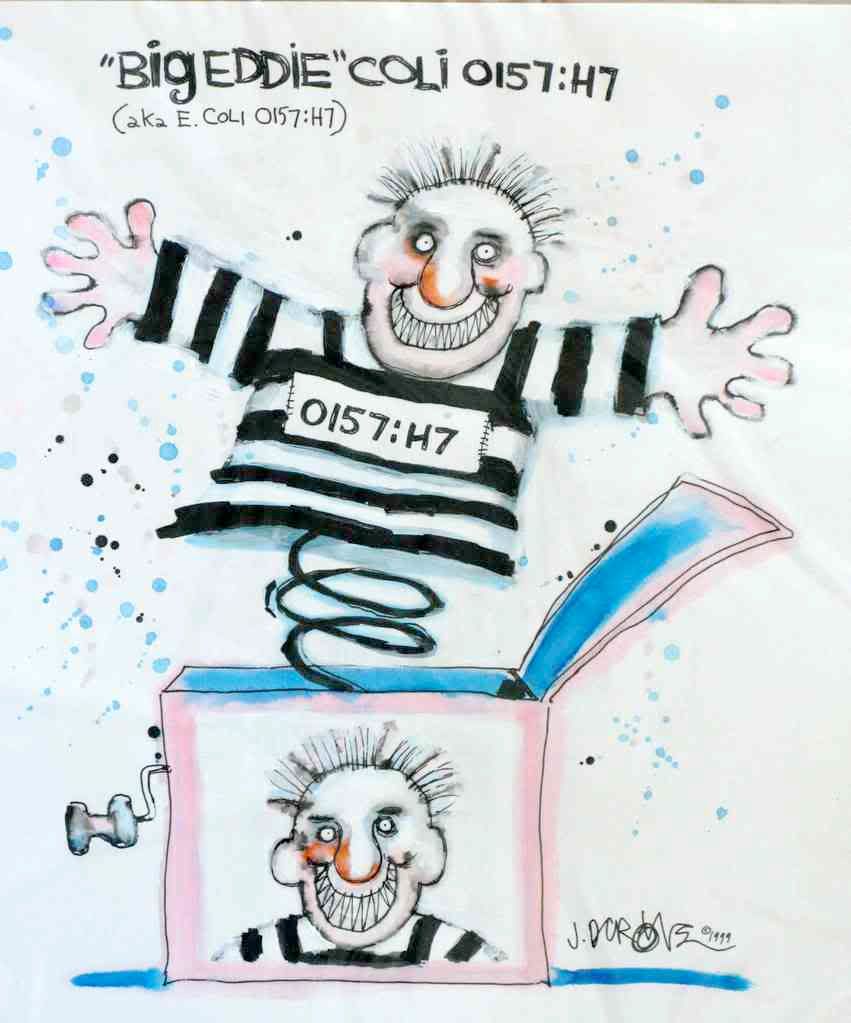 June 28, 2009
Is it coincidence that both the US CDC and the Middlesex-London Health Unit in Ontario, Canada are in the throes of investigating meat-related outbreaks of E. coli O157:H7?
The
Health Unit
has received three reports of children infected with
E. coli
O157:H7 in the last five days. Two of those children ate kofta (spiced ground meat) purchased from the
Westmount Halal Food Store
in London, Ontario. The third child did not. Yesterday, the
Canadian Food Inspection Agency
advised consumers to avoid eating ground meat or kofta purchased from this store.
Also, yesterday,
JBS Swift Beef Company
announced an expansion of its June 24th meat recall. The Company's action was triggered by a CDC investigation into a multi-state
E. coli
O157:H7 outbreak. According to the recall announcement, CDC has confirmed 18 associated illnesses in several states. The agency has released no additional details – not even which states have reported illnesses.
The meat recalled by JBS Swift was distributed throughout the United States and internationally. The Company did not indicate to which countries it supplied beef cuts, although Canada would be a logical recipient for some of the cross-border sales. A simple comparison of genetic fingerprints of the E. coli O157:H7 outbreak strain from both sides of the border would quickly determine whether the US and Canadian outbreaks are related.
With the summer barbecue season now underway, these announcements are timely reminders to cook meat and poultry thoroughly. Always use a meat thermometer to determine whether the meat is done; color and texture are not reliable. Both
USDA
and the
Canadian Food Inspection Agency
offer suggestions for safe food handling. Please read and follow those recommendations to ensure that you, your family members, and your friends enjoy a food-safe barbecue season.