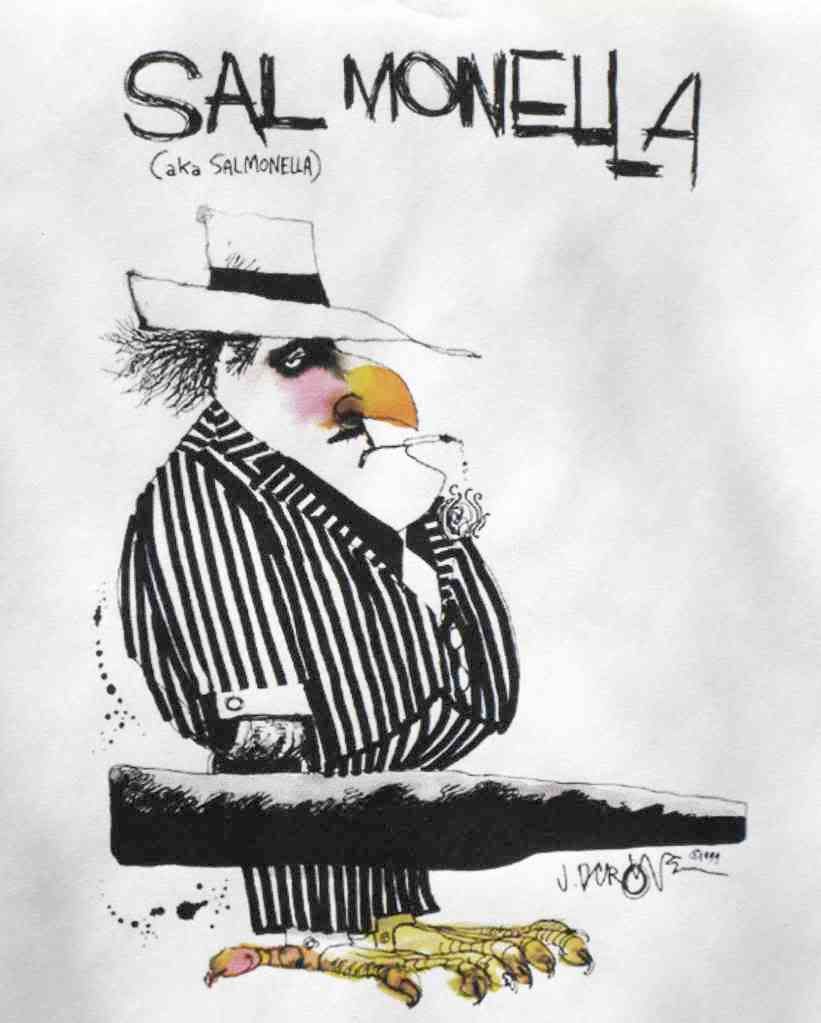 April 26, 2009
Another sprout-linked
Salmonella
outbreak is under investigation by FDA and CDC.
Thirty-one people
in seven states have been infected with the same strain of
Salmonella
Saintpaul that was behind the multi state outbreak
we reported
on in early March.
Sixteen
of the 31 confirmed victims are from southeast Michigan, including the City of Detroit. Ten of the Michigan victims reported having eaten raw alfalfa sprouts at sandwich shops. The Michigan victims reported illness onset dates of Mar 23 to April 6, 2009.
According to
Bill Marler
, FDA informed the sprout industry yesterday that the agency soon would be issuing a news release on the subject.
The
Salmonella
Saintpaul outbreak that flared up earlier this year was linked to alfalfa sprouts produced by Sunsprout Enterprises, a Nebraska company.
Sunsprout
recalled several production lots of its Alfalfa, Onion and Gourmet sprouts after 140 people in four states became infected with the same strain that has ignited the current outbreak.
Last week, the
California Department of Public Health
advised consumers that alfalfa sprouts distributed by Los Angeles Calco, Inc. (Arcadia, CA) were being recalled due to the risk of contamination with
Salmonella
. The sprouts had been produced for Los Angeles Calco by Arizona Hydroponics (
Arizona Hydroseed, LLC
). CDPH indicated that no illnesses had been traced to the recalled sprouts.
Neither CDC nor FDA have yet issued a public comment on this latest outbreak. We don't know whether all of the 31 outbreak victims reported having eaten alfalfa sprouts or not. We don't know whether all of the sprouts came from one producer or from multiple sprouting operations. We don't know whether Sunsprout's alfalfa sprouts are involved again. And we don't know whether the California recall is linked in any way to the current outbreak investigation.
In December 2004, FDA issued a guidance document on 

Growing Sprouts in Retail Food Establishments

. The following paragraph, extracted from the guidance document, explains why seed sprouts are a recurring source of foodborne illness outbreaks:
"Often seeds are not identified as seed for sprouting during harvest but are considered an agricultural commodity that will probably be used to plant and grow additional fields of that crop. Consequently, the seeds may be mishandled or stored under conditions unsuitable for a food item. Sprouts are considered a ready-to-eat food with little additional processing. 

There is no single treatment so far that has been shown to completely eliminate pathogens on seeds or sprouts that cause foodborne illness without affecting germination or yield.

 Therefore, every precautionary measure should be taken to prevent high levels of bacteria from growing on the seeds or sprouts. Using the following retail sprout industry "Best Practices" will help ensure a safe and healthy product."
In addition to the usual Good Manufacturing Practices and sanitation procedures, FDA's "Best Practices" include:
At least one

disinfectant or antimicrobial treatment of the seeds prior to sprouting, and

Testing sprout irrigation water for the presence of

Salmonella

and

E. coli

O157:H7.

But even following all of the precautions recommended by FDA does not guarantee that a producer will not encounter an occasional contaminated batch of sprouts. As we said last month, 



"The 

only

 way to avoid contracting a food borne infection from eating sprouts is to refrain from consuming raw sprouts."