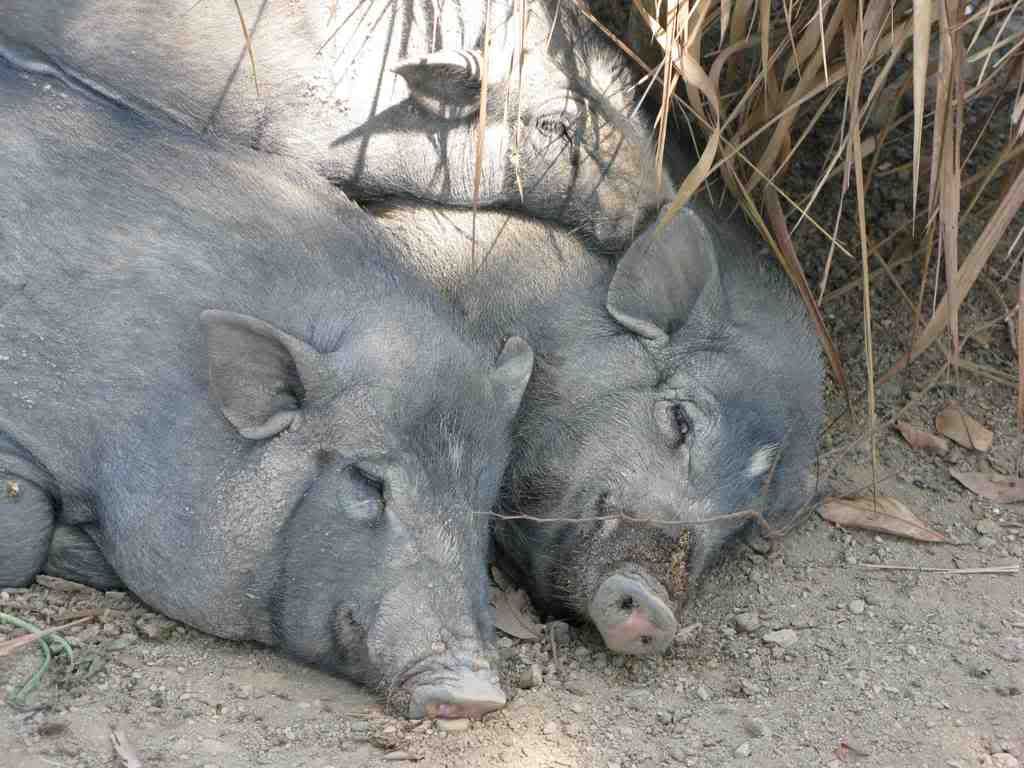 April 27, 2009
The World Health Organization has declared a "Level 4" pandemic alert, indicating that the likelihood of a pandemic has increased, but that a pandemic is not inevitable. Governments around the world have issued travel advisories, and many countries have instituted

airport screening

of passengers arriving from Mexico.

Schools in Mexico

and all 14 schools in one

Texas district

have been closed and many public events in Mexico cancelled.
What is swine flu and how is it spread?
Live pigs can become infected with an influenza virus, just as humans can. The form of the virus that typically infects pigs – swine flu – occasionally is passed from infected pigs to humans. As with other influenza viruses, individuals become infected by breathing contaminated air –
not by eating contaminated meat.
The virus that is behind the present outbreak is not a pure-bred swine flu virus. It is a hybrid virus that contains portions of swine, bird and human influenza viruses. Health professionals are still in the dark as to how easily this particular virus can be transmitted from person to person, how dangerous it is, and how much protection the current influenza vaccine provides. Fortunately, the virus appears to be sensitive to
anti-viral drugs
 such as Tamiflu.
While monitoring airline passengers who arrive from Mexico and other countries that have confirmed cases of swine flu is a sensible precaution, and placing an embargo on the importation of live pigs from affected countries is understandable, some countries have gone overboard in their efforts to prevent the disease from crossing their borders. 
Since swine flu is not transmitted by eating contaminated pork meat, why have
Russia
 and
China
 embargoed the importation of pork meat from Mexico and the United States? According to Tom Johnston, reporting in
Meatingplace.com
, Thailand, Jordan, Indonesia and the Philippines have taken similar steps. 
Ukraine
has gone even farther, adding Canada and New Zealand to its embargo list, even though New Zealand has yet to confirm a single case of swine flu.  
There is no scientific basis for these embargoes.
It's understandable when individuals who are not schooled in medicine or microbiology make panic-based decisions. It's unconscionable for national health authorities to do so. 
Swine flu is not a food-borne disease.