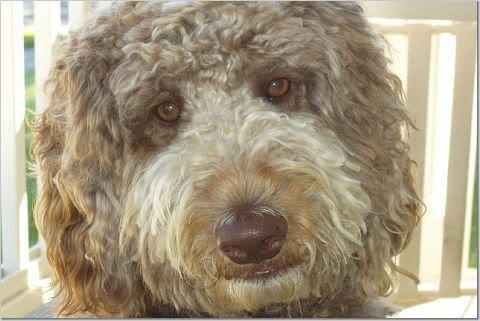 April 22, 2009
One year ago
,
eFoodAlert
reported that a number of pet owners claimed their pets had become ill – in some cases, fatally ill – after being fed a
Nutro
product. Our story was triggered by a report published on Consumeraffairs.com that described the experiences of these pet owners, and the lack of any substantive response by Nutro, a Mars PetCare company.
In the 12 months since we posted that report, we've received comments from several pet owners who described the illnesses suffered by their Nutro-nourished dogs and cats. Yesterday, the following comment was appended to our year-old posting:
On 11 Mar 09, I lost one of my best friends, an appx 8 year old hound mix. Two days later I almost lost my other dog. Both dogs were lethargic, vomiting, had severe diarrhea, and the one that died experienced early stages of renal failure. My vets could not figure out the source of the problem and to this day attribute the illness/death to some underlying toxicity. The common theme with my 2 dogs is that I fed them both Nutro Natural Senior dog food. I still have some of the food remaining.


After urging the author of this comment to report his experiences to the FDA's

Center for Veterinary Medicine

, we decided it was time to follow up on this story. As luck would have it, Lisa McCormick, who broke the original story a year ago, published an update earlier this week. 
According to

McCormick

, who writes for

Consumeraffairs.com

, FDA has just declined a Freedom of Information request for documents pertaining to Nutro complaints, on the grounds that release of these documents would possibly impede the progress of an active investigation that is currently underway. 
An unidentified source within FDA, when contacted by telephone, confirmed to Ms. McCormick that an investigation was in progress, but declined to reveal the nature of that investigation. This is in keeping with FDA's standard policy of not commenting on open investigations. Nutro, however,

has denied

, in an email to Consumeraffairs.com, that the company is the subject of any FDA investigation. We are trying to obtain our own corroboration from the Center for Veterinary Medicine of the existence of an active investigation.
Pet owners who complained about Nutro mentioned symptoms that included lethargy, diarrhea, vomiting, weight loss, and bladder or kidney-related problems. Some pets have died from acute kidney failure.
Until Nutro products are either confirmed to be the source of the illnesses reported by pet owners or are cleared of any involvement, we urge pet owners who use Nutro to watch their dogs and cats for any signs of illness or discomfort, and to stop feeding Nutro if there is any change in their pet's health or behavior.
We'll continue to monitor this story and post updates as more news becomes available.