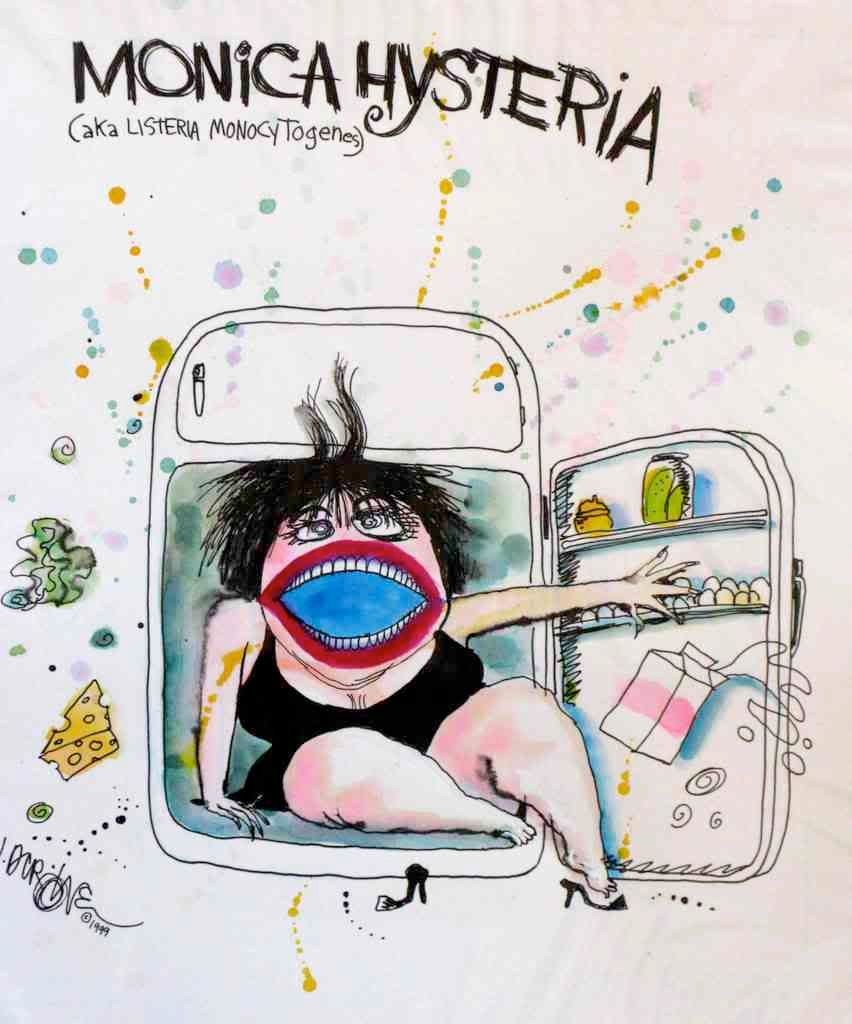 April 18, 2009
Yesterday

, the Chilean Ministry of Health ordered the temporary closure of a Santiago meat processor in what may be a reaction to the scathing comments

reported here yesterday

by Chile's Senator Guido Gerardi on the lame performance of the country's 

Servicio Agricola y Ganadero

(SAG).

The order came five days after

Listeria monocytogenes

was detected in 11 different meat products manufactured by the processor, 

Elaboradora Doñihue Limitada

. The company has halted production and has recalled its products from the marketplace.

Chile's Ministry of Health had been investigating the source of a new clone of
Listeria monocytogenes
– identified by the
Department of Epidemiology
as "
Clone 001
" – which has infected 14 people since October 2008. One victim has died, and two pregnant women have miscarried as a result of the infection.
With the production halt and the product recall, the number of new cases of listeriosis caused by
Clone 001
should begin to diminish in a couple of weeks.
Coincidentally, several of the Canadian agencies responsible for identifying, investigating and containing last summer's deadly
Listeria monocytogenes
outbreak
released reports this week
that summarize the agencies' outbreak responses and the "Lessons Learned" from the outbreak. The Canadian Food Inspection Agency, Public Health Agency of Canada, Ontario Ministry of Health and Health Canada released their reports well in advance of the report of the Government of Canada's "independent" investigator – expected in July 2009.
The
Canadian
Listeria monocytogenes
outbreak
– traced to contaminated cold cuts from an Ontario processing plant owned and operated by Maple Leaf Farms – killed 22 people in five provinces; 57 cases of listeriosis in eight provinces were linked to the outbreak strain. 
Listeria monocytogenes
is a common environmental contaminant. It's ability to grow at refrigeration temperatures and under conditions of reduced oxygen, together with its high mortality rate in susceptible individuals, make it especially dangerous. Preventing
Listeria monocytogenes
from contaminating processed foods requires constant attention to environmental and equipment sanitation and careful process control.
Several technologies are approved that can help to control or eliminate
Listeria monocytogenes
. Heat, sanitizers, and high atmospheric pressure all can reduce the microbe's numbers significantly. The
newest method
uses
Listeria
-specific bacteriophages (viruses that attack bacteria). The phage-based product,
Listex
, has received "Generally Recognized as Safe" recognition from the FDA and will be distributed in the United States by World Technology Ingredients.
Food processors are legally responsible for the safety of the foods they produce and distribute. While it is impossible to foresee and forestall all instances of food contamination, careful adherence to good manufacturing and sanitation practices, together with adoption of effective pathogen control technologies, is in the best interest of the food industry and its customer – whether in Chile, in Canada, or elsewhere.