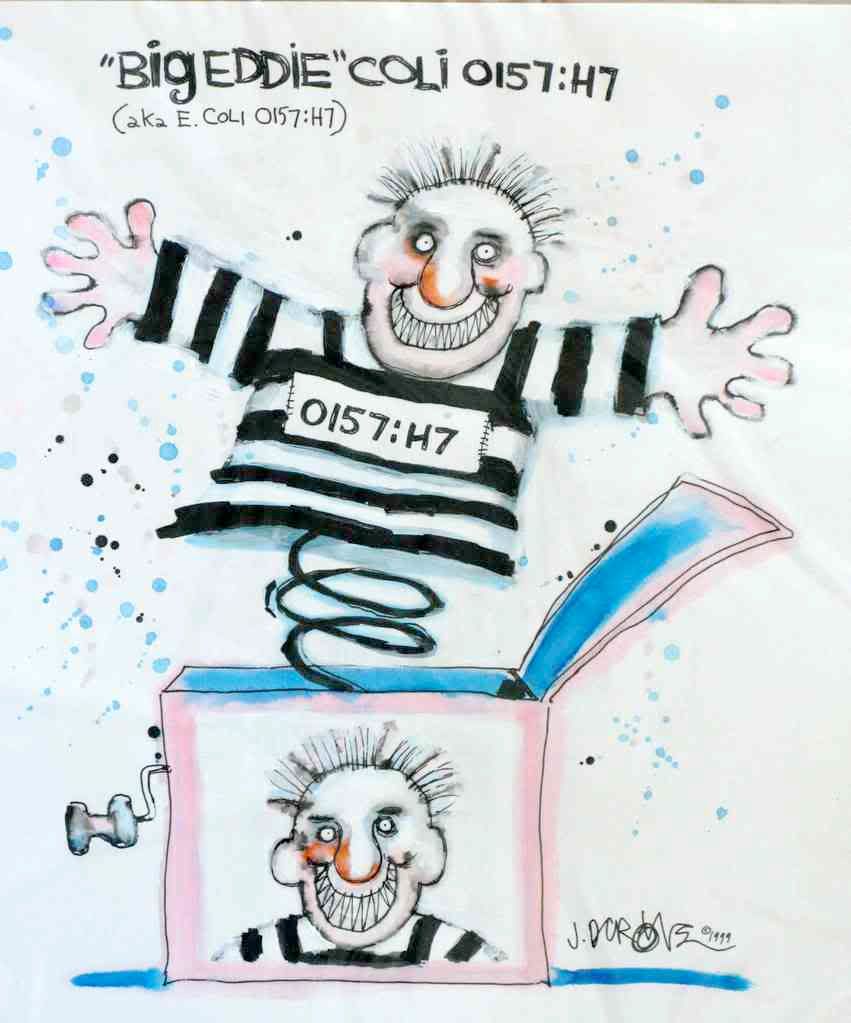 October 29, 2009
More than 200 6th-grade students from
Lincoln Middle School
(Lincoln, Rhode Island), together with their teachers and parent-chaperons, took part in a field trip at
Camp Bournedale
(Massachusetts) earlier this month. The field trip lasted from October 13th to October 16th.
The
Rhode Island Department of Health
learned on October 19th – just three days after the field trip – that several students had fallen ill. As of October 21st, two of the students had tested positive for
E. coli
O157 and at least 15 were complaining of gastroenteritis. By
October 26th
, more than 20 students and chaperons had become ill. Two of the students were hospitalized.
A joint investigation carried out by the
Rhode Island
and
Massachusetts
Departments of Health, the
USDA
and the
CDC
identified meat supplied by
Crocetti's Oakdale Packing Co.
as a likely source for the outbreak. On October 26th – after Massachusetts detected
E. coli
O157:H7 in a sample of meat that was analyzed as part of the outbreak investigation –
Crocetti's Oakdale Packing Co.
recalled 1,039 pounds of ground beef patties that were made from bench trim and mechanically tenderized beef cuts.
Crocetti's
is located in East Bridgewater, MA. According to
information available on the Internet
, the Company employs between 20 and 49 people, and has annual revenue of $10-20 million. It is, by any definition, a very small meat company.
Each time USDA or FDA introduces a significant new regulatory requirement, enforcement is phased in. The largest companies must comply first. Next come the medium sized companies. then the smallest. Some very small companies are even exempted from all or a portion of the new regulation.
USDA
phased in its HACCP requirements by company size in the 1990s.
FDA
will be phasing in its new Egg regulations by company size in 2010s.
The rationale is simple. Complying with new regulations – especially complex ones such as the introduction of HACCP in an industry sector – is expensive. Smaller companies do not have the financial and technical resources needed to adapt quickly to the new regulatory environment. Nevertheless, as the students and staff of Lincoln Middle School learned to their dismay, a small company can do a great deal of damage.