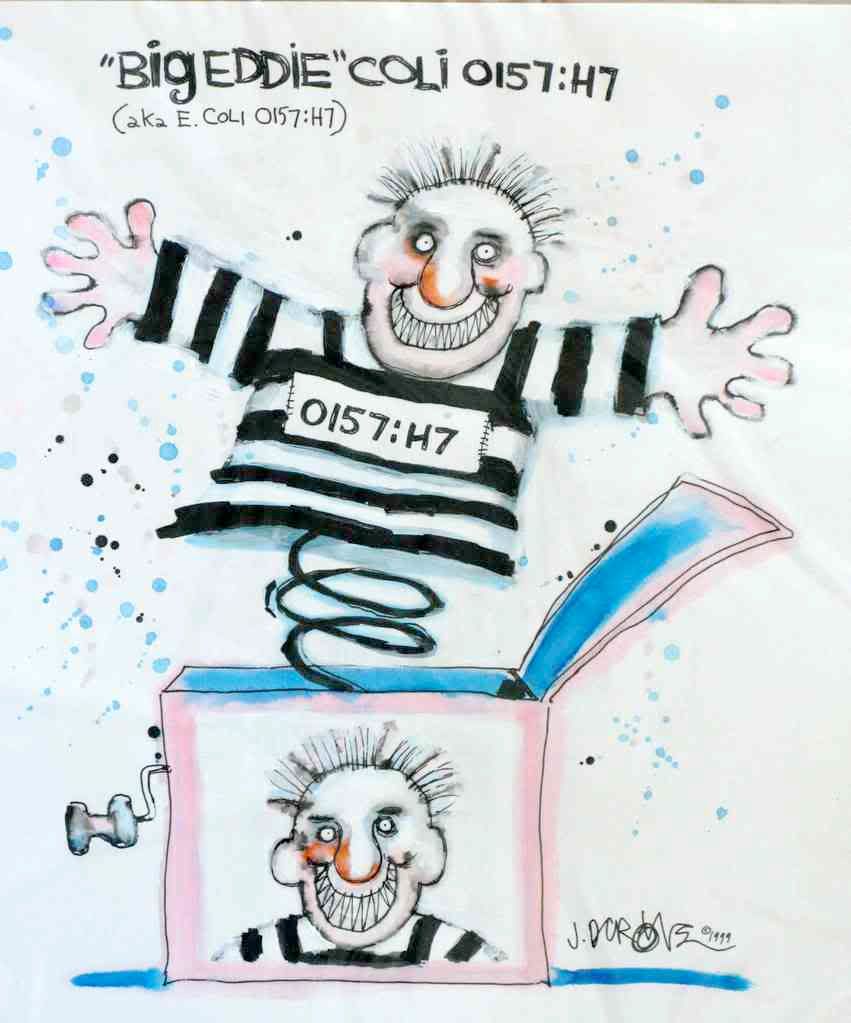 May 21, 2009
The ground meat, distributed nationally under several different brand names, has been linked to a cluster of
E. coli
O157:H7 infections in Ohio, Pennsylvania and Illinois.
None of the three affected states have posted warnings on their web sites – perhaps the
Ohio
,
Pennsylvania
and
Illinois
health departments are too busy chasing suspect swine flu cases. The outbreak also is not large enough to have made it onto CDC's web site. 
Just in time for Memorial Day Weekend, the first major ground beef recall of the grilling season is a reminder to follow safe food handling practices at all times – especially during summer cook-outs and picnics.
Keep hot foods hot and cold foods cold;

Wash your hands and all utensils after handling raw meats, poultry or eggs;

Buy a meat thermometer –

AND USE IT!



Cook foods to the internal temperature recommended by USDA –

160ºF for ground beef

.

And watch out for more recall announcements.