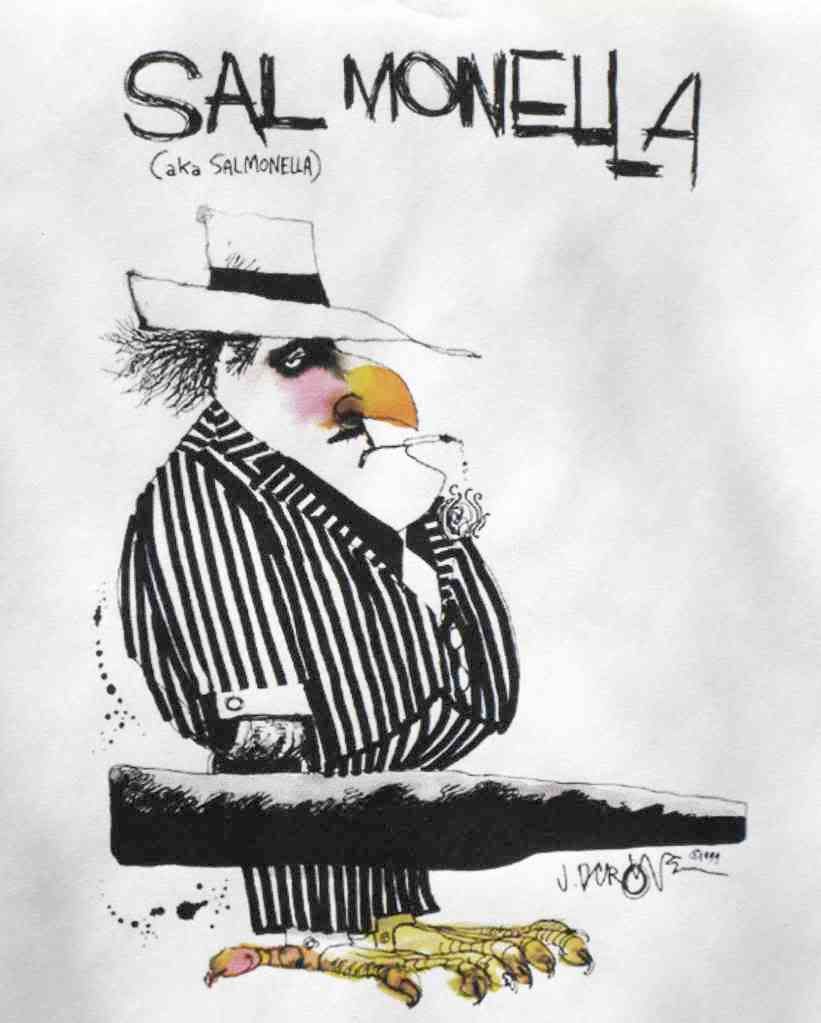 May 11, 2009
Peanut Corporation of America
was just a tiny blip on the US peanut industry radar, yet the company's actions triggered a tsunami of
Salmonella
illnesses and snack food recalls that has lasted for several months.
Setton Farms of Terra Bella, CA
is the second largest processor of pistachios in the United States. Its actions, too, triggered waves of recalls due to
Salmonella
contamination, although
CDC
could not confirm that the pistachios were responsible any Salmonella illnesses.
Despite the size differences between
PCA
and
Setton Farms
, both companies indulged in practices that were likely to backfire. And backfire they did!
FDA has released its inspection reports on
PCA's Georgia facility
and on the
Setton Farms
production plant in California. Both operations were cited for the following problems and practices:
Failure to manufacture, package, and store foods under conditions and controls necessary to minimize the potential for growth of microorganisms and contamination. 

Both companies were aware of their respective

Salmonella

contamination problems for several months, yet continued to operate without reevaluating the adequacy of their processes and handling practices. Both companies received

Salmonella

-positive lab reports on batches of processed (roasted) nuts. Both companies shipped untested product to a customer on at least one occasion, and learned afterwards that their product was

Salmonella

-positive.


Proper precautions to protect food and food-contact surfaces from contamination with microorganisms cannot be taken because of deficiencies in plant construction and design.

 Neither company's installation was equipped with an appropriate air flow control system that would help prevent cross-contamination.


Failure to maintain equipment, containers and utensils used to convey, hold, and store food in a manner that protects against  contamination. 




The design of equipment and utensils fails to preclude the adulteration of food with contaminants. 



In addition to these shared deficiencies, each company was cited for its own unique failures, including:
Raw materials which contain levels of microorganisms that may produce food poisoning or other disease are not pasteurized or otherwise adequately treated (Setton Farms)

Failure to store finished food under conditions that would protect against microbial contamination (PCA)

Failure to perform mechanical manufacturing steps so as to protect food against contamination (PCA)

Failure to take effective measures to protect finished food from contamination by raw materials and other ingredients (Setton Farms)

Failure to conduct cleaning and sanitizing operations for utensils and equipment in a manner that protects against contamination of food (PCA)

In a nutshell, both companies flirted with marginal or unvalidated roasting processes, environmental conditions that facilitated cross-contamination, inadequate sanitizing processes, and a cavalier attitude towards
Salmonella
-positive lab results.
In light of these findings, it's not surprising that the nut and snack food industries have suffered through two massive and complex food recalls this year. We can only wonder how many "sporadic"
Salmonella
infections were caused by contaminated nuts before the problems were exposed at
PCA
and
Setton Farms
.
An
eFoodAlert
reader asked us today whether the pistachio contamination had been traced to a specific point of origin. That probably will never happen. There are too many possible sources that have been in play for too many months or years to allow the specific origin of the contamination to be pinpointed.