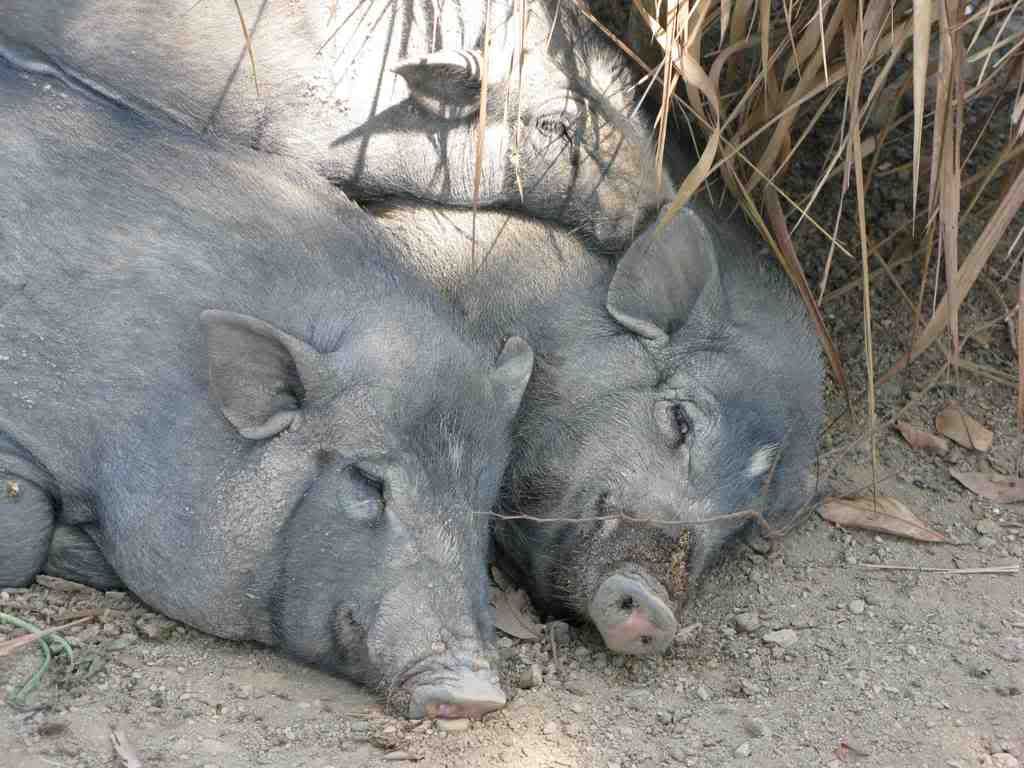 May 4, 2009
In the week since we first looked at the swine flu (oops, H1N1) outbreak, the number of confirmed cases – though not necessarily the number of actual illnesses – has increased substantially. As often happens, it takes time for reference labs to catch up to the backlog of suspect cases and either confirm or discard them.
Today, we're taking a virtual world tour to check on the status of this month's international public health panic.
The
World Health Organization
, in its daily update of outbreak statistics, reported today that 21 countries have now reported at least one confirmed case of what WHO now refers to as "Influenza A(H1N1). 
More than half of the 1,085 confirmed cases – 590 of them – are from Mexico. Twenty-five of the Mexican victims have died. The United States has reported one death – a toddler from Mexico who had traveled to visit family in Texas. No other countries have recorded fatalities.
According to the WHO update, confirmed outbreak victims have been identified in Mexico (590), the United States (286), Canada (101), Spain (54), the United Kingdom (18), Germany (8), New Zealand (6), France (4), Israel (4), El Salvador (2), Italy (2), Austria (1), Hong Kong (1), Costa Rica (1), Colombia (1), Denmark (1), Ireland (1), Netherlands (1), Portugal (1), Republic of Korea (1), and Switzerland (1).
But these numbers already are outdated. The
Pan American Health Organization
today reported 1,118 confirmed cases in 6 Western Hemisphere countries, including 727 in Mexico, 286 in the United States and 101 in Canada  – and 27 deaths.
Canada
now reports 140 confirmed cases; the US total, according to
CDC
, is 279.
While a "case count" is a useful snapshot of the status of an outbreak, it's far from being the most important – or the most accurate – information. Of equal or greater interest are: the timing and geography of new cases, the nature of transmission, and how various countries are reacting to the situation.
Over the next several days, we'll be examining some of  these issues. Here's a hint of things to come.
Mexico's Secretary of Health
told reporters over the weekend that the epidemic in that country had peaked and the number of new cases was on the decline. He also complained that some countries – most notably China – had reacted inappropriately by quarantining some travelers arriving from Mexico, even though they showed no symptoms of influenza. We'll look at how various countries have acted – even over-reacted in some cases – to protect their borders and their citizens from the possible pandemic.
The
140 confirmed cases in Canada
are spread over eight provinces. British Columbia has been hardest hit with 39, followed by Nova Scotia (38), Ontario (31) and Alberta (24). Québec (3), New Brunswick (2), Prince Edward Island (2) and Manitoba (1) also have reported cases.
An article in
Newsweek by Laurie Garrett
(author of the 1994 book
The Coming Plague: Newly Emerging Diseases in a World Out of Balance
) suggests that a precursor to the Influenza A(H1N1) virus strain that is raising such a ruckus worldwide may have actually evolved in the United States in 2005. Is Garrett correct? What does it mean for the future of this influenza strain?
Finally, is pork still safe to eat? Should herds be culled as Egypt has decided to do? Should farms be closed to visitors until this outbreak has burned itself out? Are slaughterhouse workers at risk of contracting influenza?
If you would like to receive automatic email alerts for these and other new articles posted on eFoodAlert, please submit your request using the link on our sidebar.