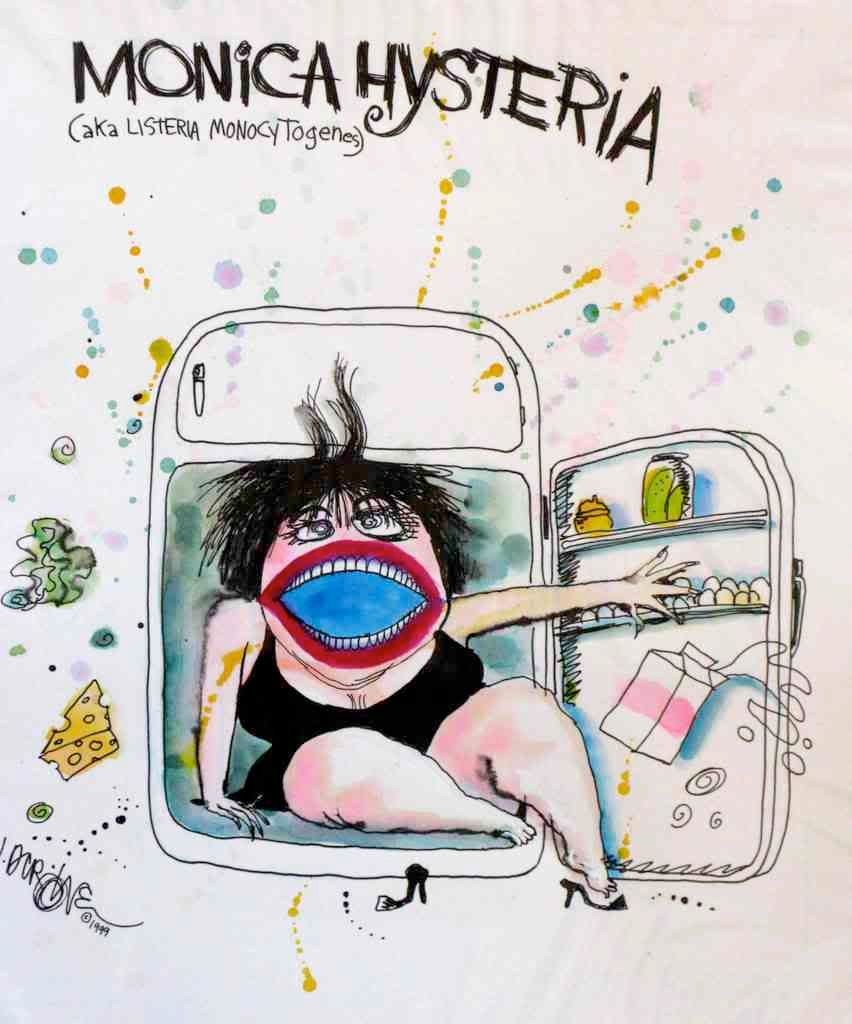 February 9, 2009
Late last month,
three pregnant Illinois women
developed listeriosis after consuming different types of soft cheeses made from raw milk. The three women all were infected with the same strain of
Listeria monocytogenes
, suggesting that the various cheeses all were made from the same milk source.
All three women transmitted their infection to their infants during their pregnancy. Two of the women miscarried; the third gave birth to a baby that was infected with
Listeria monocytogenes
.
Coincidentally, the
New York State Department of Agriculture and Markets
warned the public last week against consuming a specific batch code of
Queso Fresco
produced by
Peregrina Cheese Corp.
(342 Ten Eyck St., Brooklyn, NY 11206) after detecting
Listeria monocytogenes
in a sample of the cheese.
This is the second time in 15 months that
Peregrina
has recalled
Queso Fresco
after New York State found
Listeria monocytogenes
in a sample. The previous recall, which took place in
December 2007
, also involved just a single batch code.
Listeria monocytogenes
typically causes no more than mild gastrointestinal or flu-like illness in most individuals. But people with weakened immune systems, the elderly, and the very young are at risk of suffering life-threatening symptoms. 
Pregnant women, while often only suffering mild symptoms, often pass the
Listeria monocytogenes
infection to their infants
in utero
. Too often – as happened in Illinois – this results in premature birth, a stillbirth, or the birth of a seriously ill baby.
To
minimize the risk
of contracting an infection with
Listeria monocytogenes
, pregnant women should avoid foods – notably soft cheeses, raw milk, other unpasteurized dairy products, ready-to-eat deli meats and smoked fish – that are especially likely to be contaminated with this pathogen.