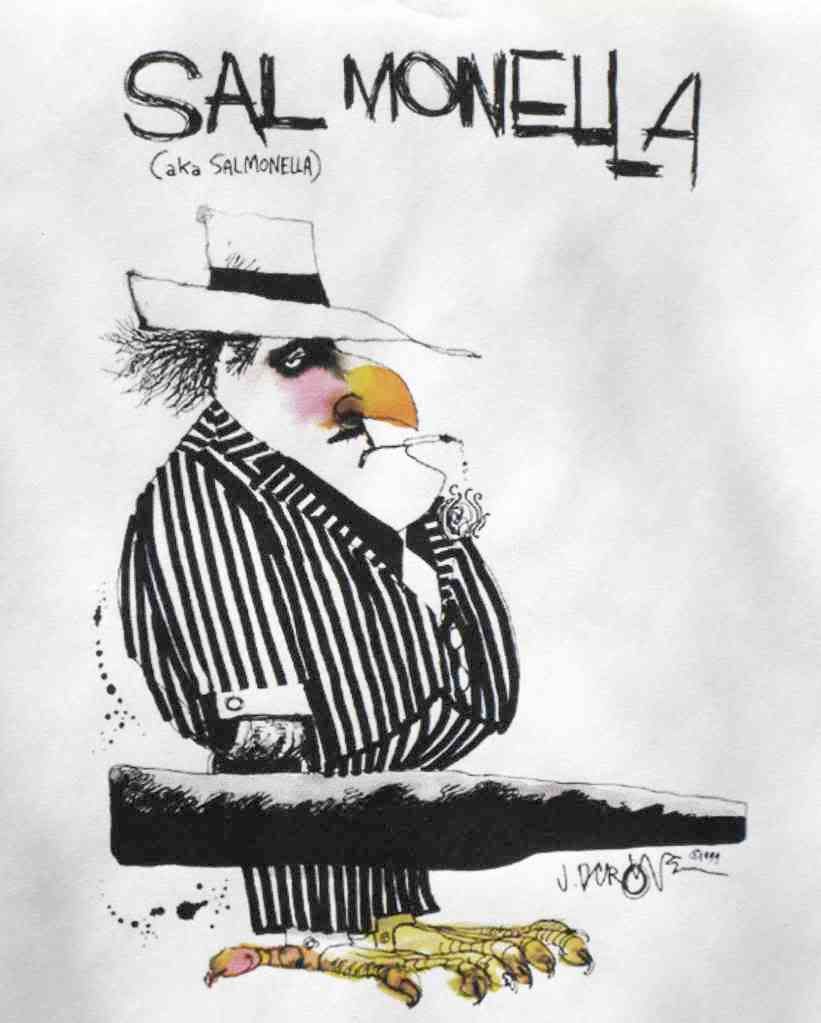 February 12, 2009
The Subcommittee invited the testimony of several witnesses:
Jeffrey Almer, Lou Tousignant and Peter K. Hurley

(outbreak victims and their family members)


Stephen Sundlof, D.V.M., Ph.D

(Director of CFSAN, FDA)


Oscar Garrison

(Georgia Dept. of Agriculture)


Darlene Cowart

(President, J. Leek Associates. Inc)


Charles Deibel

(President, Deibel Laboratories)


Sammy Lightsey

(Plant Manager, Blakely PCA plant)

Stewart Parnell

(President, Peanut Corporation of America)
The Subcommittee found it necessary to issue a subpoena to require the attendance of Mr. Parnell.
While the subpoena ensured the presence of Stewart Parnell at the witness table, it could not command his cooperation. Mr. Parnell "took the fifth" and declined to answer all questions put to him. As did Sammy Lightsey, the Plant Manager of PCA's Blakely facility.
But the written record – and the testimony of other witnesses – spoke for them. And exposed the untruths contained in the Company's previous statements.
On January 10, 2009
,
Peanut Corporation of America
released its initial response to the finding of
Salmonella
Typhimurium in an opened jar of
King Nut
Peanut Butter. This statement – no longer is listed on the PCA
Media Inquiries
web page – said, in part,
"PCA's facility and products are frequently and rigorously tested for salmonella and other microbiological contamination, including hourly sampling during processing and subsequent analysis by an outside, independent laboratory. No salmonella has ever been found in any of PCA's product."
This statement was a lie.
Company records, obtained by FDA during their two week inspection of the Blakely production facility,

documented

a dozen

Salmonella

-positive test reports during 2007 and 2008. PCA arranged for a retest of the

Salmonella

-positive production lots and shipped product from those lots – sometimes even before having received the test results.

Written testimony furnished by

Darlene Cowart

and

Charles Deibel

(on behalf of J. Leek Associates Inc. and Deibel Laboratories, respectively) confirmed that both laboratories had, on various occasions, detected

Salmonella

in samples submitted by PCA.

In the
January 13, 2009
press release announcing the initial PCA peanut butter recall, the Company had this to say about itself:
"We are taking these actions with the safety of our consumers as our first priority."
"PCA is continuing to work closely and cooperating with the Food and Drug Administration (FDA) and Centers for Disease Control and Prevention (CDC), as well as state officials as part of this ongoing investigation."
"The company prides itself on the quality and freshness of its products and strives constantly to maintain an environment in compliance with federal, state and local regulations and guidelines to provide a clean, safe product."
But the January 13th recall included
NONE
of the lot numbers that had been reported
Salmonella
-positive. PCA took five additional days – on
January 18th
– before adding a few of those lots to the recall list. And the rest of the products
KNOWN BY PCA TO BE SALMONELLA-POSITIVE
were only recalled on
January 28th
.
Two days ago
, Peanut Corporation of America announced the temporary suspension of production at its Plainview, Texas plant in order to
"... cooperate with the TDSHS..."
while the FDA and the Texas Department of State Health Services
"... complete their investigation of the plant's procedures and records of food safety."
The regulatory agencies requested the suspension after lab tests found possible
Salmonella
in some products.
In 
January 2009
 – after the Company's products were linked epidemiologically to the outbreak, and with the FDA inspection already in progress – PCA shipped a truckload of raw peanuts from Blakely to Plainview.
That shipment, according to an email sent by Stewart Parnell to Robert Neligan (an FDA Investigator who was involved in the agency's extensive inspection of the Blakely plant), purportedly was initiated on a verbal "OK" from "Jan" (probably Janet Gray, another member of the FDA investigation team) before the Georgia Department of Agriculture put a "Hold" on the entire Blakely inventory. 
Somehow, it seems unlikely that an FDA Investigator would have agreed to such a request. But the statement in Parnell's email has neither been confirmed nor denied by FDA. Indeed, as far as
eFoodAlert
can tell, no one has asked FDA to confirm or refute the report.
The full story of this outbreak investigation eventually will be made public – with or without the cooperation of Stewart Parnell and Peanut Corporation of America. Whether or not the Company survives the public washing of its dirty peanuts, however, is a question that remains to be answered.