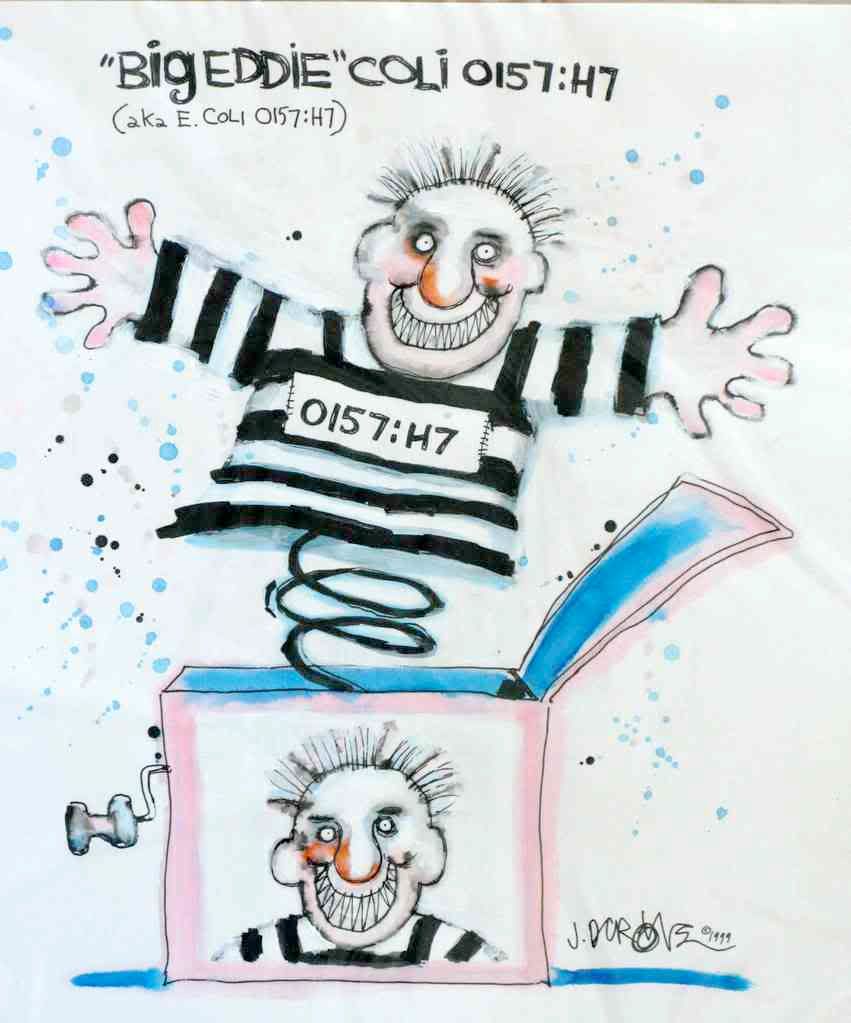 Frozen ground beef recalled
The child was infected with
E. coli
.
Epidemiological investigations have pointed authorities to a particular brand of frozen ground beef, and
E. coli
has been found in samples of the frozen meat. Further testing is underway to determine whether the strain in the meat matches the one recovered from the sick child.
Even though the genetic identity of the two isolates has not yet been confirmed, the manufacturer has recalled the following product at the request of the French authorities:
Steaks hachés surgelés de la marque CERGEL, vendus par boite de 10 avec une date limite de consommation (DLUO) au 31/10/09

(CERGEL brand Frozen Ground Beef sold in boxes of 10 with an expiration date of 31/10/09)

Authorities are urging consumers to return packages of this product to the retailer for a refund.
USDA and the US meat industry:
Are you taking notes?