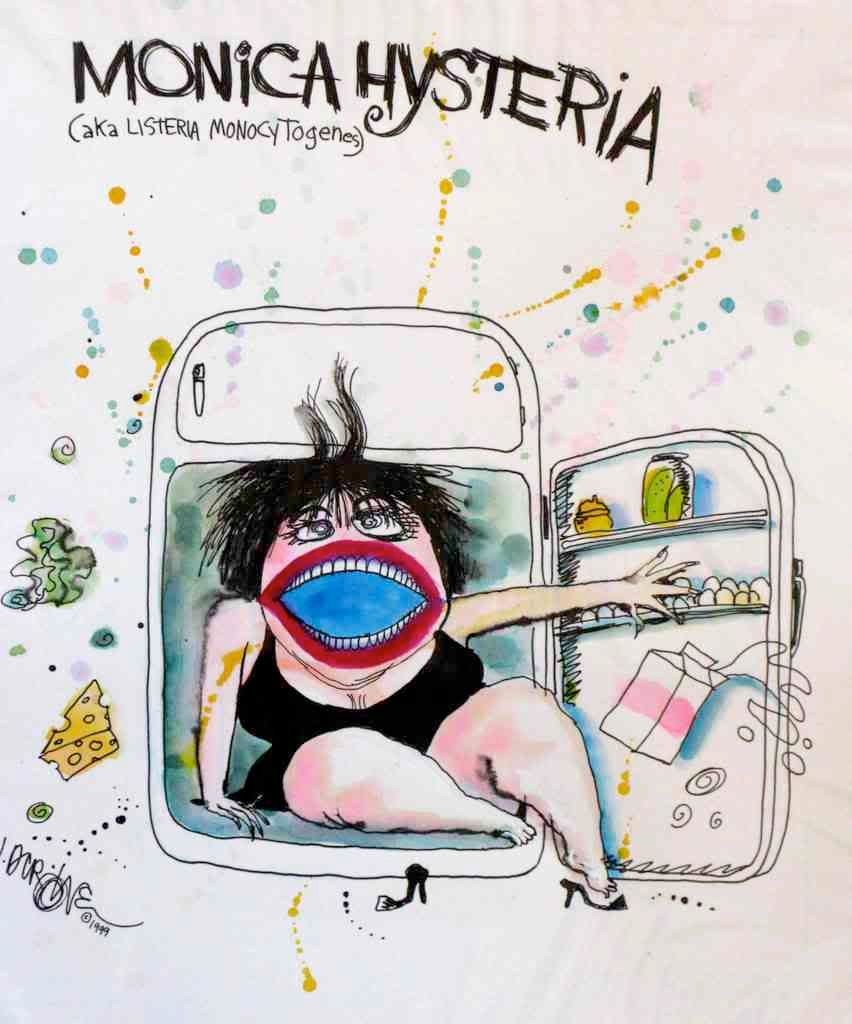 February 25, 2009
The
Canadian Food Inspection Agency
has announce the third in a series of recent recalls of prepared salads and salad products manufactured by
Plaisirs Gastronomiques, Inc.
of Boisbriand, Québec. All of the recalled products are thought to be contaminated with
Listeria monocytogenes
.
The latest recall covers:
St-Hubert Chicken Salad Spread (375 g containers):

UPC #6 23798 08100 8; Lot codes 047091 (Best Before February 27th) and 048091 (Best Before February 28th)

Also affected by the recall notice are certain chicken salad, chunky ham salad and their products, prepared and/or packaged at some of the following chain stores in Québec and Ontario, as well as at other independent retailers and delicatessens in Québec.
Québec chains and retailers:

AXEP, Au pain doré, Bonichoic, Boni-soir, IGA/IGA Extra, L'intermarché, Le dépanneur, Loblaws, Marché Richelieu, Metro, Omni, Provigo, Supermarché GP, Tradition and Voisin


Ontario chains and retailers:

Loeb, Your Independent Grocer

This is the third recall within a week of
Listeria monocytogenes
-contaminated salad products manufactured by
Plaisirs Gastronomiques
. It's only a matter of time before the company is forced to recall its entire range of products from the market.
In the meantime, we would advise consumers to avoid any of the prepared salad and sandwich products mentioned in any of
the three recalls
, and any products labeled with one of the
Plaisirs Gastronomique
federal establishment numbers, which are "002" and "462".