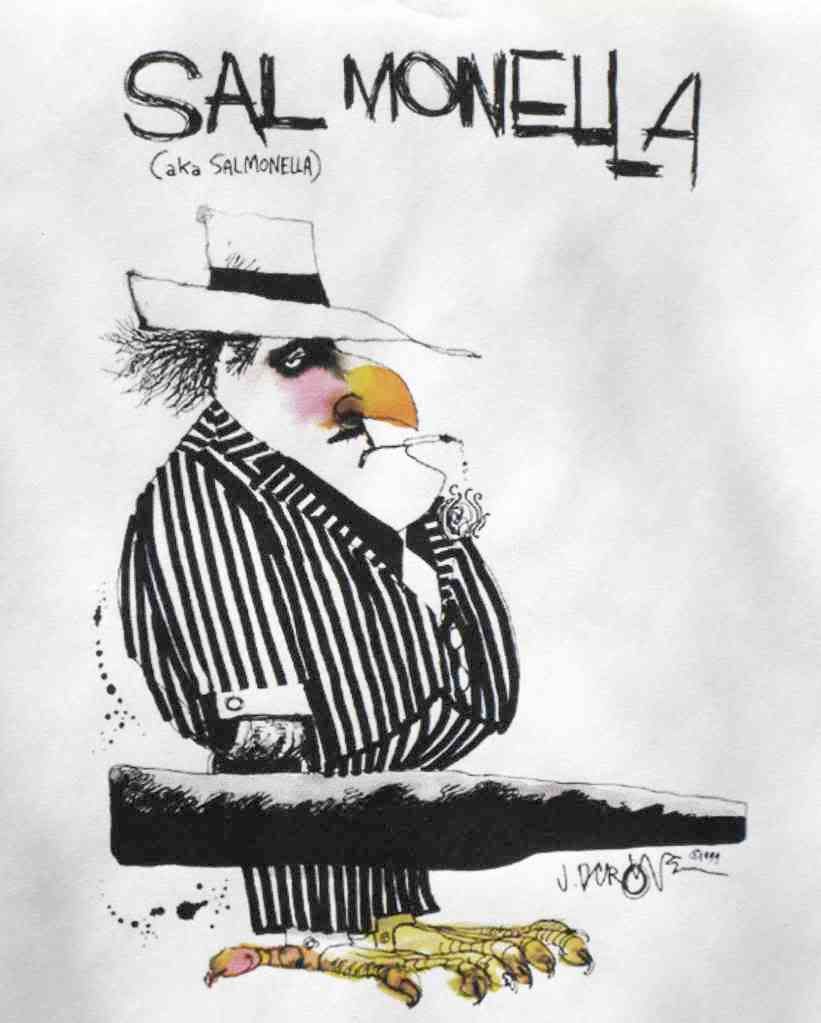 Updated July 28, 2009
Original article posted July 2, 2009
On June 28th,
Plainview Milk Products Cooperative
recalled two years worth of powdered milk, whey powder and other dry food ingredients after FDA found
Salmonella
on the Company's production equipment.
Because the Minnesota-based cooperative is a supplier to food processors, the Plainview recall is cascading through the food chain. FDA has updated its
searchable recall database
, which is now current as of noon, July 17th.
The following list of recalls is culled from the FDA notices, company news releases and on-line news articles, and will be updated as more information is released.
Calico Cottage, Inc.

–

Gourmet Hot Cocoa Mix

pouches (10 oz.) marked with lot# 101.08.15 and lot# 311.08.45

C.F. Sauer Company – Brown gravy, brown gravy with mushrooms, brown gravy with onions, turkey gravy, pork gravy, country sausage gravy, country style gravy, Alfredo sauce mix, Cajun gumbo mix, and Hollandaise sauce mix produced under the Sauer's, Gold Medal, and Piggly Wiggly labels
CLIF SHOT® – Hot Chocolate Recovery Drink Mix (40-gram, single-serve packets and 12-pack boxes) with a "Best By" date of 19SEP09R
Country Creations – Frosting packets included with Country Creations Braided Bread and Country Creations Cinnamon Rolls distributed to frozen food distributors nationwide
CPI Foods, Inc. – 20g packets of Nonfat Dry Milk. The packets are components of shelf-stable meal kits supplied to community service organizations in Texas, Oklahoma, Arizona, West Virginia, North Carolina, Nevada and Kentucky
Dairyshake MRE Mix – Dairyshake powders found in Meals, Ready to Eat (MREs) and Unitized Group Rations-Express (UGR-Es) recalled military-wide (see also Trans-Packers Services, Corp., below)
Diamond Crystal Brands, Inc. – Nonfat dry milk and dry beverage mixes containing nonfat dry milk packaged under a variety of brands
Dunkin' Donuts – Temporary suspension of hot chocolate and Dunkaccino brand beverages
Fireside Coffee Co. – Four flavors of Fireside Chai Tea
Food City – Food Club Instant Milk
Food Lion, including Food Lion, Harveys, Bottom Dollar Food and Reid's – Food Lion Instant Nonfat Dry Milk
Giant Food LLC – Giant Nonfat Dried Milk, 9.6 ounce size
Godiva Chocolatier – G Collection Mother's Day and Valentine's Day gift boxes that were available for purchase during limited holiday timeframes in 2009
Hannaford Bros. Co. – Hannaford Instant Nonfat Dry Milk, 10 x 1 Qt. envelopes
Kesso Foods, Inc. – Kesso Foods Lowfat All Natural Plain 2% Greek Thick Yogurt
The Kroger Co., including Kroger, Dillons, Gerbes, Baker's, Food 4 Less, Hilander, Jay C, Owen's, Pay Less and Scott's – Three popcorn seasonings
Lewis Laboratories International, Ltd. – Weigh Down Chocolate Flavor Nutrition Drink Mix
Malt-O-Meal Co. – Maple & Brown Sugar Instant Oatmeal in cartons and in packets sold in "Variety" cartons; sold under various brand names (follow live link to recall notice for details). The company expanded its recall on July 11th to include additional date codes.
Max Muscle USA – Numerous Max Muscle products containing whey protein concentrate
McClancy Seasoning Co. – Alba Instant Non-Fat Dry Milk (25.6 oz), Alba Instant Non-Fat Dry Milk (9.6 oz), Alba Creamy Milk Chocolate Snack Shake Mix (6 oz), Alba Double Fudge Royale Snack Shake Mix (6 oz), Alba Smooth Vanilla Bean Snack Shake Mix (6 oz) and Alba Strawberry Banana Snack Shake Mix (6 oz)
Meijer, including stores in Michigan, Ohio, Indiana, Illinois and Kentucky – Meijer Instant Milk 10 Qt Packets 32 oz
Natural Foods, Inc. (Bulkfoods.com) – Instant Nonfat Milk Powder; 1, 5 & 25 lb. packaging
Natural Foods, Inc. (Plainview) – Instant Nonfat Milk Powder, 50 lb. packaging
NOW Foods – NOW Foods products containing whey protein concentrate (12 products; 29 lots)
Nutrition Global, LLC – certain batches of SNI Pro Whey, SNI Pro Mass and Sci Labs Mass Fuzion Dietary Supplement
Plentiful Pantry – Almond Pound Cake with Cinnamon Sauce, 741; Almond Pound Cake, T2940
Precision Foods, Inc. – Land O Lakes International Drinking Cocoa "Madagascar Vanilla."
Robert St. John – Rich, Rich, Rich Hot Chocolate Mix
Stop & Shop Supermarket Company – Stop & Shop Nonfat Dried Milk, 16-ounce and 32-ounce sizes
Sturm Foods, Inc. – One-quart instant nonfat dry milk products, packaged under a variety of brand labels
Traditions – Prepackaged meal kits that contain separate portions of instant nonfat dried milk
Trans-Packers Services Corp. – Approximately 6,300 packets (net wt. 100 g) of Dairy Shake blends. The company expanded its recall on July 13th to include 300 additional packets of Dairy Shake blends.
Vital Pharmaceuticals, Inc. – Stealth Chocolate and Stealth Vanilla powdered dietary supplements
The
Canadian Food Inspection Agency
alerts consumers that certain Gourmet Hot Cocoa Mix and Gourmet Hot Chocolate Mix products may contain recalled milk powder from Plainview Milk Products and have been recalled. CFIA advises that additional recalls may follow.
The
European Commission
advises member countries that
Salmonella
-contaminated
whey powder supplement
from the United States may have been distributed within the European Union and should be withdrawn from the market.
If you would like to receive automatic email alerts for all
new
articles posted on eFoodAlert, please submit your request using the link on our sidebar. For updates to this posted list of Plainview Milk Products-related recalls, please check back periodically, or subscribe to the eFoodAlert RSS feed.