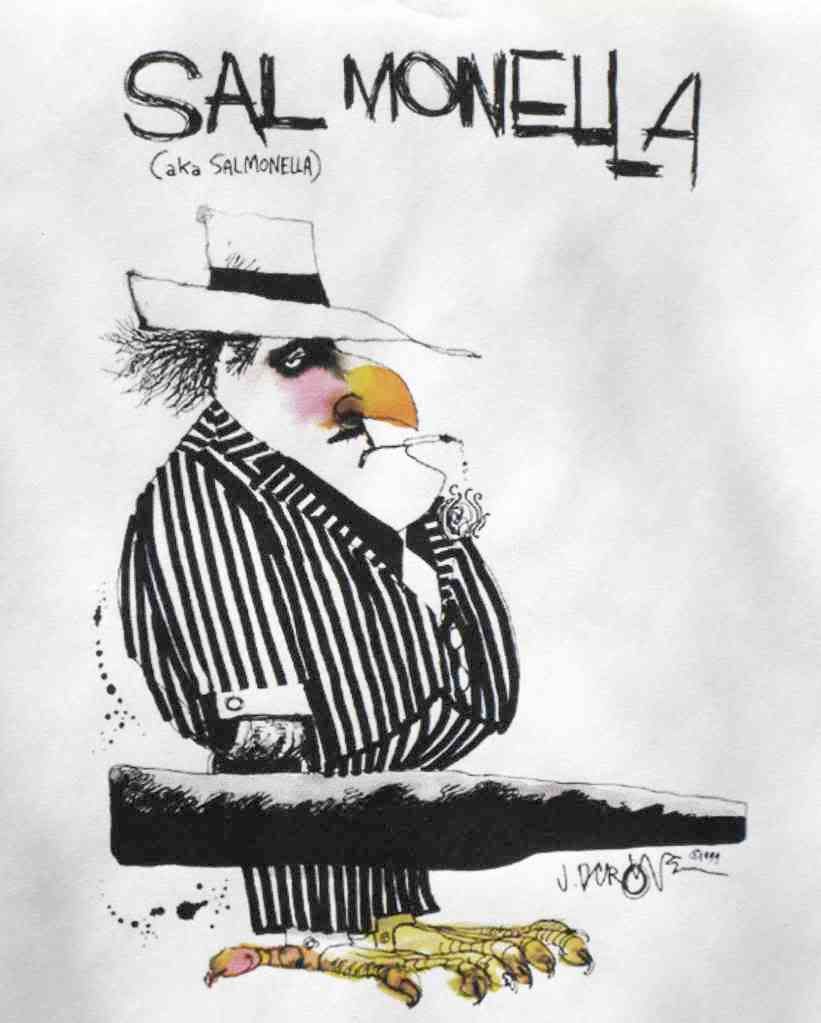 July 23, 2009
At least 14 Coloradans have been infected with a
multiple antibiotic-resistant strain
of
Salmonella
Typhimurium DT104,
and the trail has led investigators to ground beef produced by
King Soopers, Inc.
of Denver.
King Soopers announced yesterday that it was recalling nearly 470,000 pounds of ground beef products, processed on May 23, 2009 through June 13, 2009. The meat, which USDA believes is no longer available in stores, was sold at King Soopers and Dillon supermarkets in Colorado, Kansas, Missouri, Nebraska, New Mexico, Utah and Wyoming. So far, no state other than Colorado has reported illnesses.
Salmonella Typhimurium DT104
("
DT104
") was described as an "emerging foodborne pathogen" by
USDA
in 1997. In an eerie echo of the emergence of
E. coli
O157:H7, early reports of
DT104
in the US were associated largely with dairy herds. Of the five US outbreaks of
DT104
salmonellosis that occurred prior to 1997, four were traced to consuming unpasteurized dairy products or contact with dairy cattle.
Like most Salmonella strains, DT104 can be carried by a wide variety of animals, including: pig, sheep, chicken, turkey, horse, goat, emu, cat, dog, elk, mouse, coyote, ground squirrel, raccoon, chipmunk and several species of birds. Its broad host range makes DT104 very difficult to control.
In time – just like E. coli O157:H7 – DT104 will make the leap from feedlots to farms. Fresh produce growers and food safety regulators must arrest the spread of this "emerging" antibiotic-resistant pathogen before it fully emerges into salad bowls around the world.