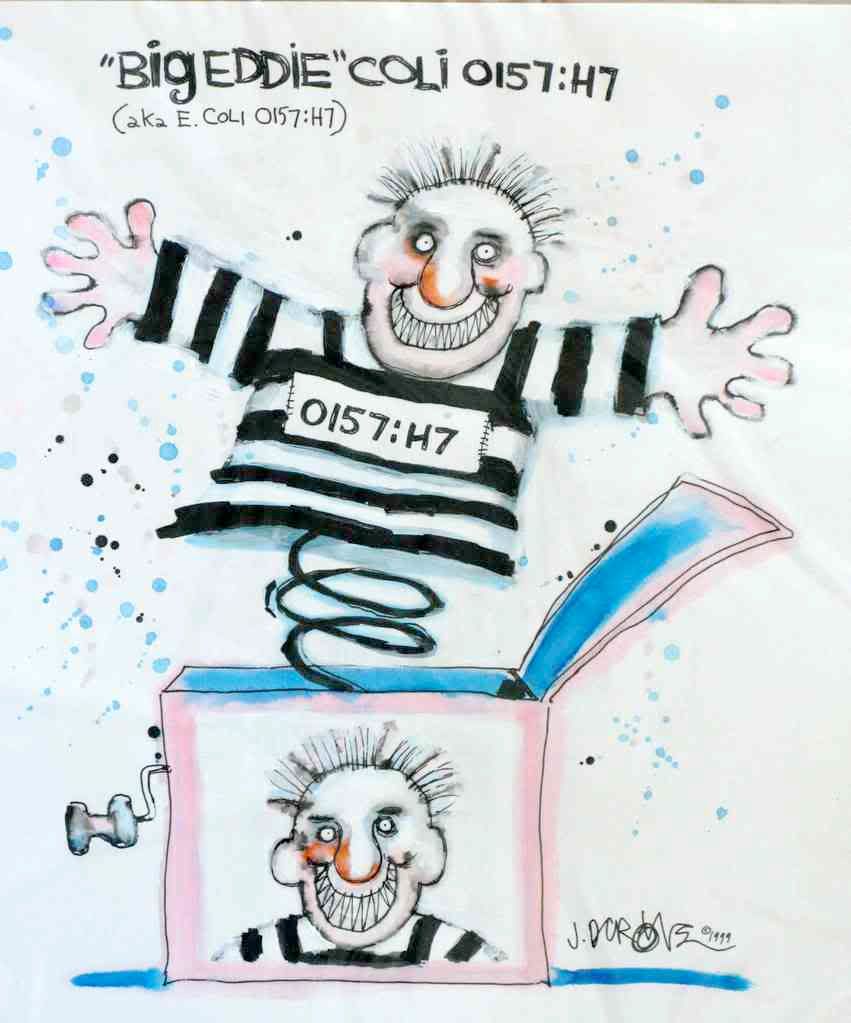 July 1, 2009
CDC reported today that at least 17 – possibly as many as 23 – cases of E. coli O157:H7 gastroenteritis have been linked to the consumption of beef from JBS Swift Beef Company of Greeley, Colorado. The outbreak victims live in California (4), Maine (1), Michigan (6), Minnesota (1), New Hampshire (1), New Jersey (2), New Mexico (1), New York (1) and Wisconsin (6).
Except for one case in early April, virtually all of the victims became ill on or after May 6th. The most recent patient began to experience symptoms on June 13th. Most of the outbreak victims reported having eaten undercooked ground beef. Twelve victims were hospitalized – two with symptoms of hemolytic uremic syndrome. There have been no deaths.
On
June 24th
,
JBS Swift
recalled more than 41,000 pounds of beef due to possible contamination with
E. coli
O157:H7. The
Company expanded its recall
to 380,000 pounds on June 28th, after the outbreak strain was detected – courtesy of the
Michigan Public Health Laboratory
– in an unopened package of ground beef found at the home of one of the Michigan victims.
Neither USDA nor JBS has released a comprehensive list of retail consignees for the recalled meat; consumers can access
retail recall notices on eFoodAlert
to obtain information on which supermarkets carried the recalled beef.