This is a mirror of eFoodAlert on WordPress. To subscribe to automatic email alerts, please go to the eFoodAlert on WordPress blog page and complete the EMAIL SUBSCRIPTION form.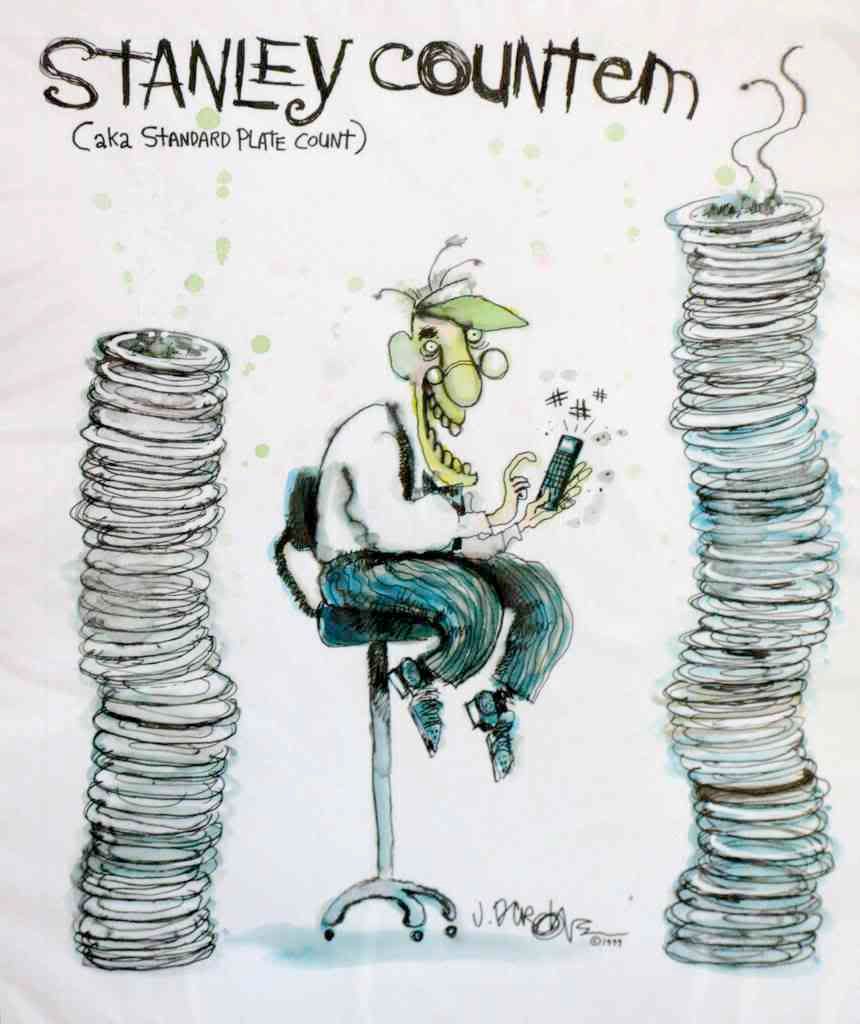 Here is today's list of food safety recalls, product withdrawals, allergy alerts and miscellaneous compliance issues. The live links will take you directly to the official recall notices and company news releases that contain detailed information for each recall and alert.
United States
Food Safety Recall: Carolina Pride Foods, Inc. (Greenwood, SC) recalls Carolina Pride Smoked Diced Ham (10-oz pkg; Sell by Sept 23, 2011), Carolina Pride Diced Ham (10-pound cases containing 5 x 2-lb vacuum packages) and Hardee's Smoked Diced Ham (12-lb cases containing 8-oz vacuum packages; Use through date of Nov 9, 2011), because the ham products may be contaminated with Listeria monocytogenes. The recalled ham was distributed throughout the southeastern US to retail outlets or for institutional use. The 10-oz Carolina Pride packages were shipped to retail locations in Alabama, Florida, Georgia, North Carolina, South Carolina and Tennessee; the 10-lb cases of Carolina Pride were shipped to North Carolina, South Carolina and Georgia; the Hardee's product was shipped to locations in Florida, Georgia, North Carolina and South Carolina.


Outbreak Alert (Cruises): Passengers and crew on four successive sailings of Lindblad Expeditions' National Geographic Sea Lion suffered from an outbreak of vomiting and diarrhea. The outbreak began during the May 21st sailing; 17 of the 61 passengers and 6 of the 24 crew members became ill. The ship failed to notify CDC - as they are required to do - until passengers on the three subsequent sailings of the same ship became ill. The cause of the outbreak is now under investigation.


Outbreak Alert (Cruise): Nearly 7% of passengers and 8 crew members on board the Sea Princess (Princess Cruises) became infected with norovirus during the ship's May 30th to June 9th cruise.


Canada
Health Product Safety Recall: Health Canada advises the public that the agency's list of unauthorized health products has been updated to include 14 additional products that contain undeclared prescription medication. The newly identified products were removed from sale at Male and Female Harmony retail stores in Richmond and Burnaby, BC and at the Happy Paradise Adult Store in Burnaby.


Europe
Food Safety Alert (Russia): Russia's health agency has banned the importation of several kinds of seeds and sprouts - including bean, beet, arugula, buckwheat and mustard - from Egypt after the European Food Safety Authority reported its conclusion that one batch of fenugreek seeds from Egypt was the most likely common link in the multinational E. coli O104:H4 outbreak.


Consumer Product Safety Recall (UK): GlaxoSmithKlein Consumer Healthcare recalls Sensodyne Repair & Protect Toothpaste, 75ml (Batch code LOT031G P1, or LOT031G P2), because these batches contain larger than normal particles of one of the ingredients normally contained in the toothpaste.


Food Safety Notification/Outbreak Alert Update (EU #2011.0842): E. coli O104:H4 foodborne outbreak suspected to be caused by fenugreek seeds for sprouting from Egypt, packaged in the UK, via the Netherlands and via Germany; distributed to Austria, France, Hungary, Luxembourg, the Netherlands, Slovenia and Switzerland.


Food Safety Notification (EU #2011.0891): Formetanate in cucumbers from Spain; distributed to the United Kingdom.


Food Safety Notification (EU #2011.0892): Mercury in frozen blue shark steaks from Portugal; distributed to Italy.


Food Safety Notification (EU #2011.0893): Methomyl in long beans from the Dominican Republic; distributed to the United Kingdom.


Food Safety Notification (EU #2011.0894): Mercury in chilled loins of swordfish from Spain; distributed to Italy.


Food Safety Notification/Outbreak Alert (EU #2011.0896): Salmonella enteritidis in eggs from Spain; distributed to the United Kingdom.


Allergy Alert Notification (EU #2011.0897): Undeclared gluten in chocolate spread with orange flavor from the United Kingdom; distributed to Slovenia.


Food Safety Notification (EU #2011.0898): Listeria monocytogenes in chilled salmon fillets from Poland, with raw material from Norway; distributed to France and Poland.


Asia, Africa and the Pacific Islands
Chinese Medicine Safety Recall (Hong Kong): On orders from the Department of Health, Chaisentomg Pharmaceutical Factory Limited recalls CHAISENTOMG BABY'S KAM CHIK SAN Powder (all batches), because the product was found to contain excessive lead.


Latin America and the Caribbean
Outbreak Alert (Jamaica): The Ministry of Health reports that twenty (20) patrons of a Chinese restaurant in Mandeville developed food poisoning after consuming fried rice at the restaurant. The ill consumers suffered from diarrhea, vomiting, chills, fever, abdominal pain, dizziness, weakness and headache.


Some supermarket chains post recall notices on their web sites for the convenience of customers. To see whether a recalled food was carried by your favorite supermarket, follow the live link to the supermarket's recall web site.
*The Kroger umbrella encompasses numerous supermarket, marketplace and convenience store chains, listed on the
Kroger corporate home page
.