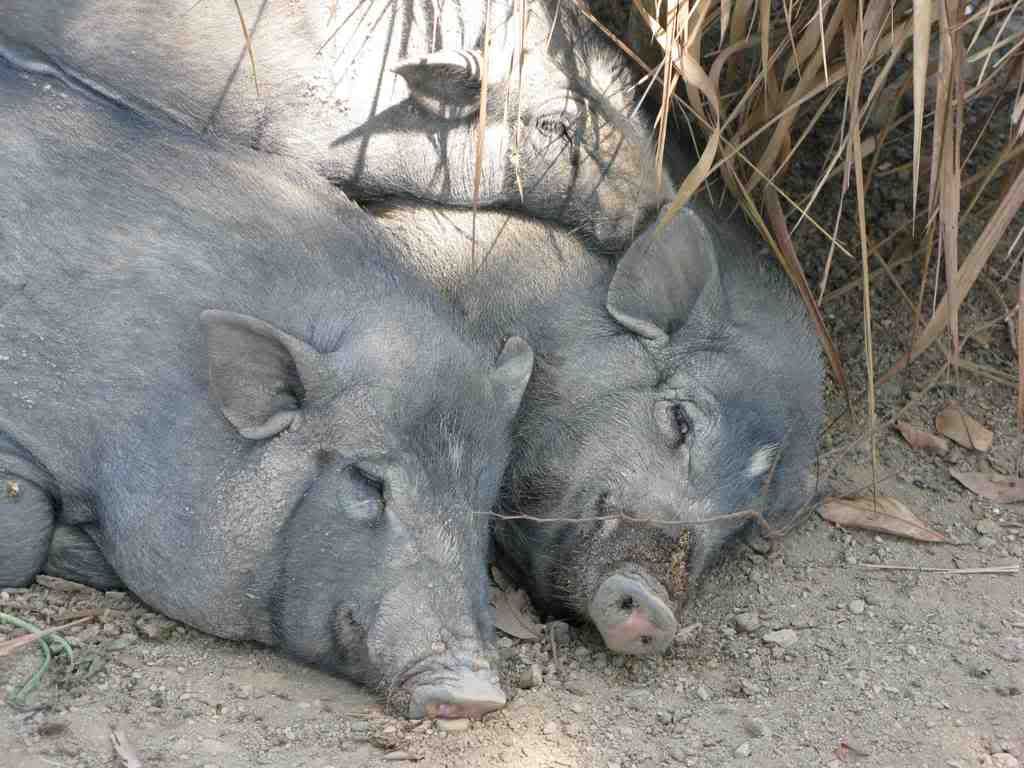 September 21, 2009
Are Petting Farms Worth The Risk?
Sixty-seven children have been infected with
E. coli
O157 while visiting the
Godstone Farm
in Surrey, England. Eight of the children remain in hospital.
Today, the UK Veterinary Laboratories Agency reported having isolated the outbreak strain of E. coli O157 from 33 out of 102 samples taken at the Godstone Farm. The pathogen was recovered from ewes, lambs, pigs, goats, cattle and ponies, and from floor-samples of pooled rabbit droppings. Is it any wonder that the pathogen was spread to children that handled these animals?
While most of the attention is focused on the
Godstone Farm
outbreak, this is not an isolated incident. Three other area petting farms –
White Post Farm
in Nottinghamshire,
World of Country Life
in East Devon, and
Horton Park Children's Farm
in Epsom – have closed temporarily.
Horton Park
is a sister farm to
Godstone
, while
White Post
and
World of Country Life
have been tentatively linked to four and three illnesses, respectively.
Canada also experienced a petting farm
E. coli
O157 outbreak this September. Thirteen children contracted
E. coli
O157 after visiting the petting farm at the
Pacific National Exposition
in Vancouver, British Columbia.
Petting farms and petting zoos are a popular attraction, and a popular business. After all, what can be cuter than baby goats, calves, bunny rabbits, chickens and ponies? One on-line directory –
Critterplaces
– lists 115 petting farms across the United States.
The risks associated with visits to petting farms and petting zoos have been well documented. Young children are especially vulnerable;
some experts
have suggested preventing children under the age of five from touching the animals. According to the
British Columbia Center for Disease Control
, disease-causing microbes can be transferred from animals to humans through:
Contact with animals in the absence of hand washing;
Contact with the animals' environment including enclosures, bedding materials, fencing, feed, soil, feces;
Exposure to the birthing process and environment;
Contact with newborn or baby animals;
Contact with ill animals;
Feeding the animals;
Eating the animals' food;
Eating edible containers used to hold animal feed (e.g. ice cream cones);
Sharing human food with animals; or
Crowding of animals in their enclosures
Petting farms are fun and educational. But there is a risk involved. Don't allow very young children to touch the animals. Be especially vigilant about hand washing on leaving the petting area. And stay on the alert for any symptoms of illness in the days following a petting farm visit.