This is a mirror of eFoodAlert on WordPress. To subscribe to automatic email alerts, please go to the eFoodAlert on WordPress blog page and complete the EMAIL SUBSCRIPTION form.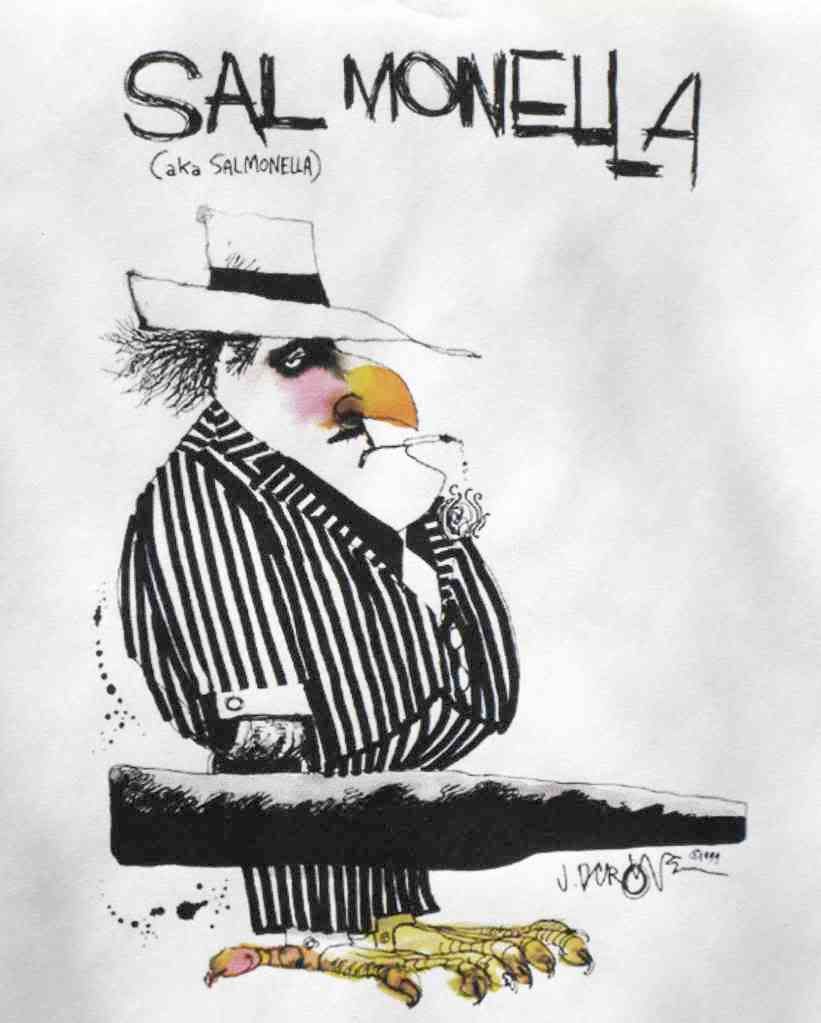 The
US Centers for Disease Control and Prevention
(CDC), and the
US Food and Drug Adminstration (FDA)
, report that cantaloupes grown in and shipped from the
Asuncion Mita farm in Guatemala
are responsible for at least 12 cases of gastroenteritis due to
Salmonella Panama
in four states. The Asuncion Mita farm is owned and operated by
Del Monte Fresh Produce N.A., Inc.
("Del Monte").
According to CDC, confirmed cases of Salmonella Panama illness "...
have been reported from
Oregon
(5 cases),
Washington
(4 cases),
California
(2 cases), and
Maryland
(1 case). Reported dates of illness onset range from February 5, 2011 to February 23, 2011. Ill persons range in age from less than 1 year old to 68 years old, with a median age of 12 years old. Sixty-six percent are male. Among ill persons, two have been hospitalized and no deaths have been reported."
The agency warns that more illness might yet come to light.
Yesterday (March 22, 2011) Del Monte recalled 4,992 cartons of cantaloupes. The cartons each contained 4 plastic beige mesh sleeves sealed with a plastic orange handle with the Del Monte logo and the statement "
3 count, Product of Guatemala
." The cantaloupes were identified with lot codes 02-15-24-10, 02-15-25-10, 02-15-26-10 and 02-15-28-10, and were available for sale between March 10th and March 21st.
The recalled cantaloupes were sold in
Costco Warehouse stores
in Alaska, California, Colorado, Idaho, Montana, Oregon, and Washington. Costco has posted a recall notice on its web site. Del Monte has put on hold production and distribution of cantaloupes from its Asuncion Mita farm.
An efficient trace-back system helped FDA and CDC determine the likely source of the illnesses. CDC described the process in the following way:
"Eleven of 12 ill persons reported eating cantaloupe in the week before illness. Ten of these 11 ill persons purchased cantaloupes before becoming ill at seven different locations of a national warehouse clubs. Information gathered with patient permission from membership card records helped determine that ill persons purchased cantaloupes sourced from a single farm. Product traceback information indicates these cantaloupes were harvested from single farm in Guatemala."
Notwithstanding CDC's confidence in the outcome of its investigations, one flagrant discrepancy begs for an explanation. The
Del Monte
recall notice says that the implicated cantaloupes were available for sale from March 10th to March 21st, inclusive. But the confirmed illness reported to CDC occurred from February 5th to February 23rd, 2011. This suggests to me that the contamination problem
pre-dates by more than one month
the shipping dates of the cantaloupes formally recalled by Del Monte.
I also wonder how the Maryland case fits into the epidemiological equation, when the implicated melons are said to have been distributed only in seven western US states.
Del Monte has experienced two prior instances of
Salmonella
contamination in its cantaloupes. In
October 2010
, the company recalled 81 cartons of cantaloupes grown in and shipped from Arizona. The cantaloupes, which
"... had the potential to be contaminated with Salmonella ..."
were distributed to wholesalers in the Detroit area. One year earlier,
Raley's Family of Fine Stores
recalled Del Monte cantaloupes from its
Raley's
,
Bel Air
,
Nob Hill Foods
and
Food Source
stores in Nevada and Northern California between Oct. 5 and Oct. 16, 2009 after
Salmonella
was detected in a sample of the melons during routine testing. No confirmed illnesses were associated with either recall.
While the recall and the investigation continue, CDC offers the following advice to consumers and retailers:


Consumer should not eat recalled cantaloupes and restaurant and food service operators should not serve them.


Consumers who have cantaloupes in their homes can check with the place of purchase to determine if the fruit came from this company.


Recalled cantaloupes should be disposed of in a closed plastic bag placed in a sealed trash can. This will prevent people or animals from eating them.


Persons who think they might have become ill from eating possibly contaminated cantaloupes should consult their health care providers.


Consumers and food preparers should wash their hands before and after handling any melon. Wash the surface of melons such as cantaloupes, and dry them with a clean cloth or paper towel before cutting.


Alternatively, consumers might switch to honeydew melons and watermelons for the duration.